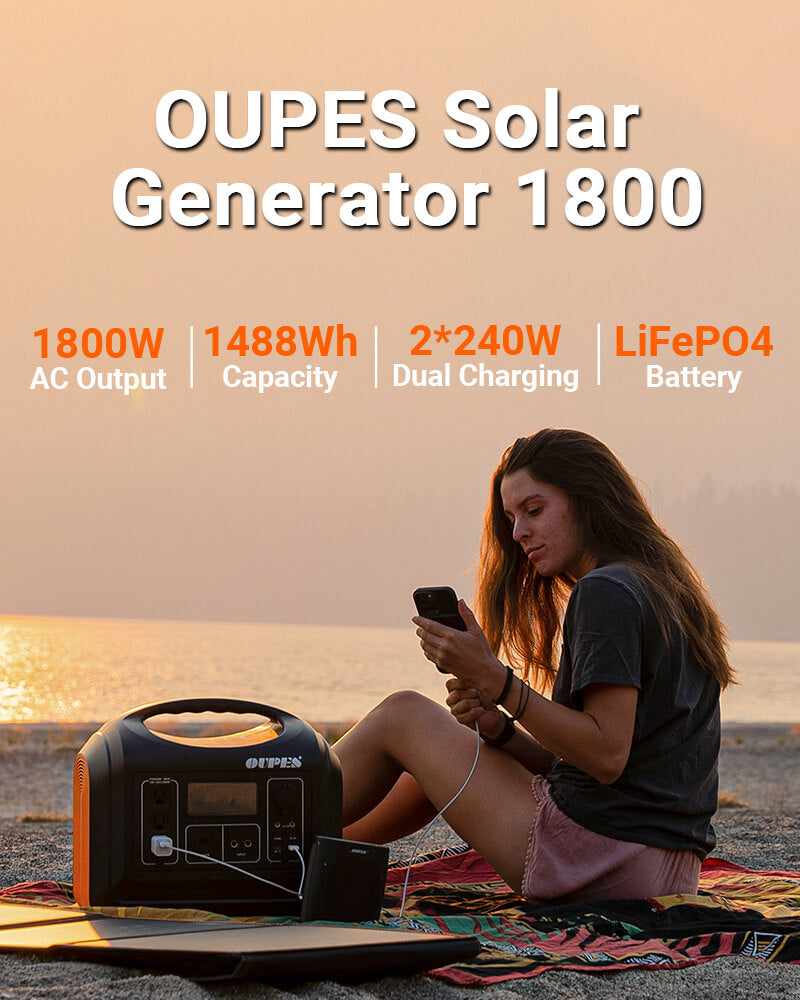 Perfect Size for Home & Outdoors
The 1800W output and 1488Wh capacity allow you to use some high-power appliances without worry. Its weight is also perfect for carrying outdoors. Take OUPES 1800 and have a perfect camping party!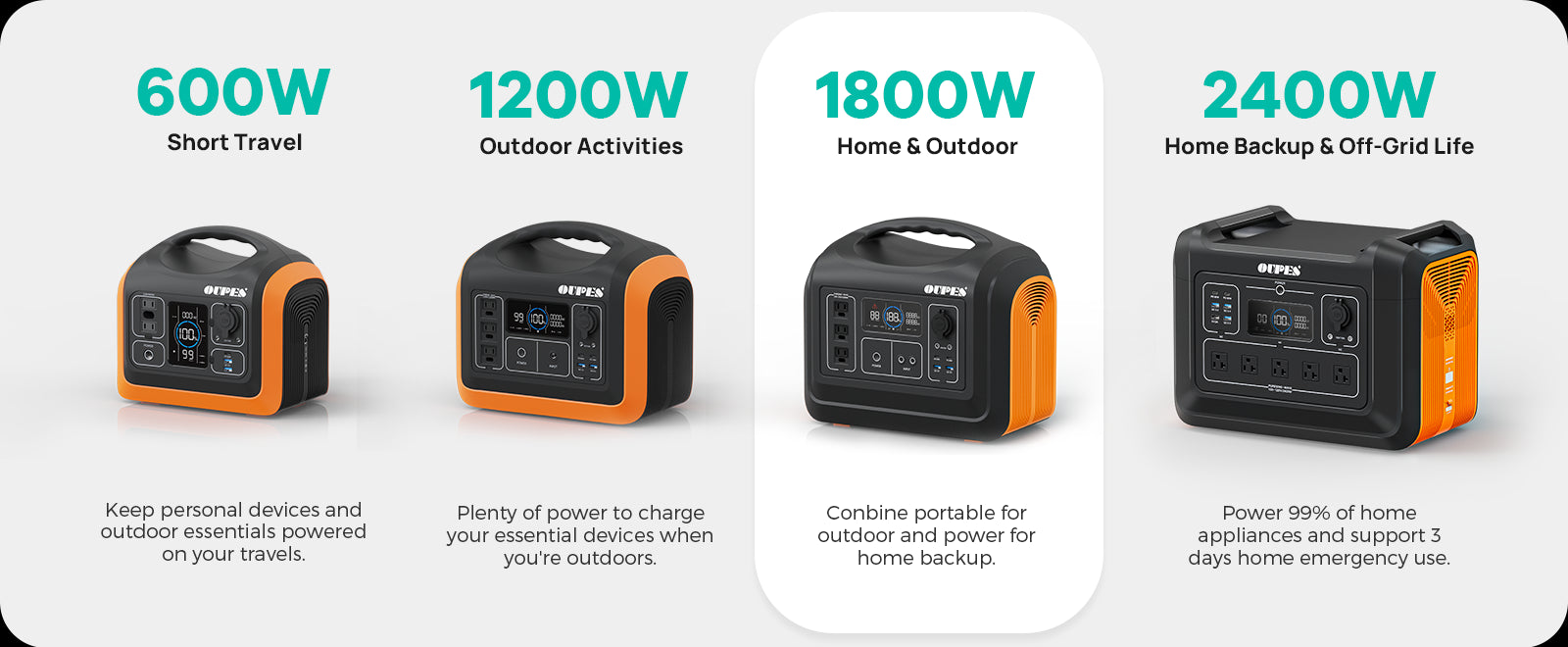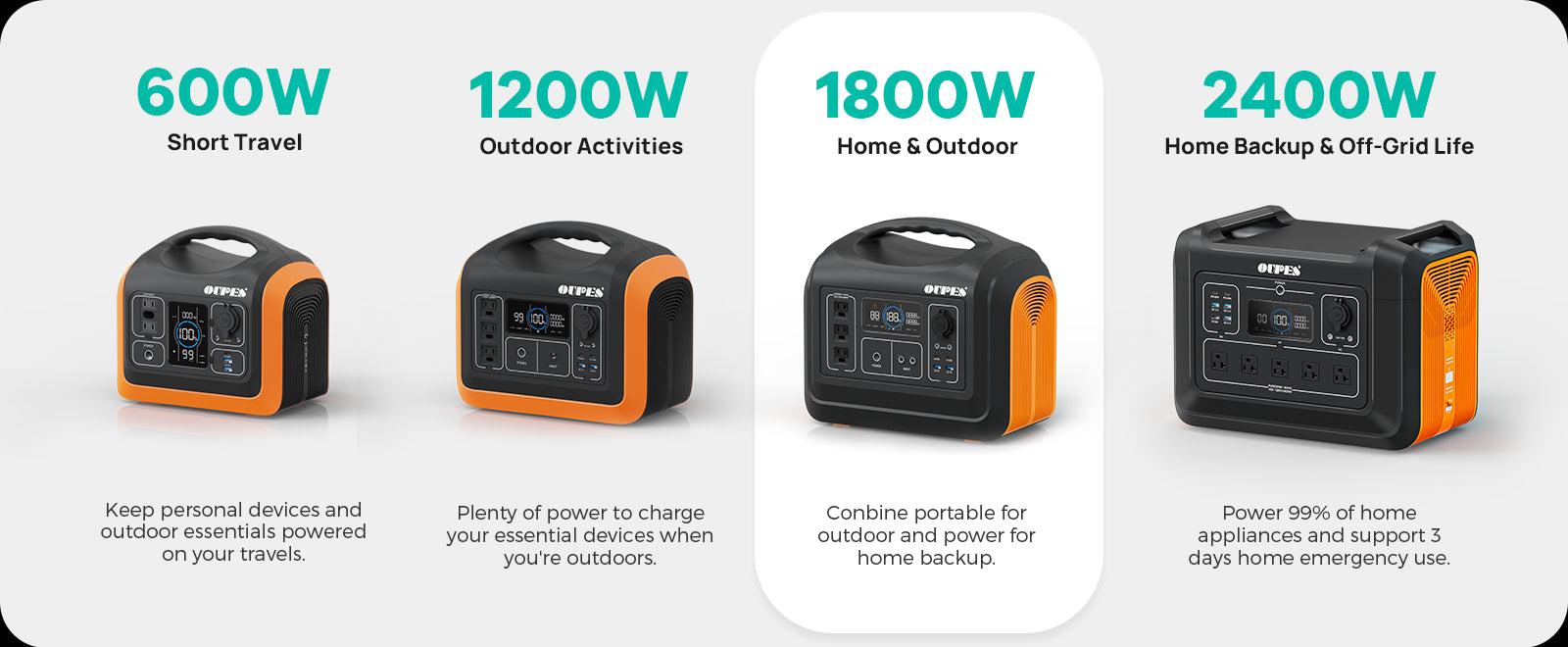 Clean, Quiet and Easy Using Power
Compared with traditional generators, OUPES 1800 uses free and environmentally friendly solar energy. Even sitting next to the power station, you can barely hear it working. It's easy to use and requires no other maintenance costs after your purchase.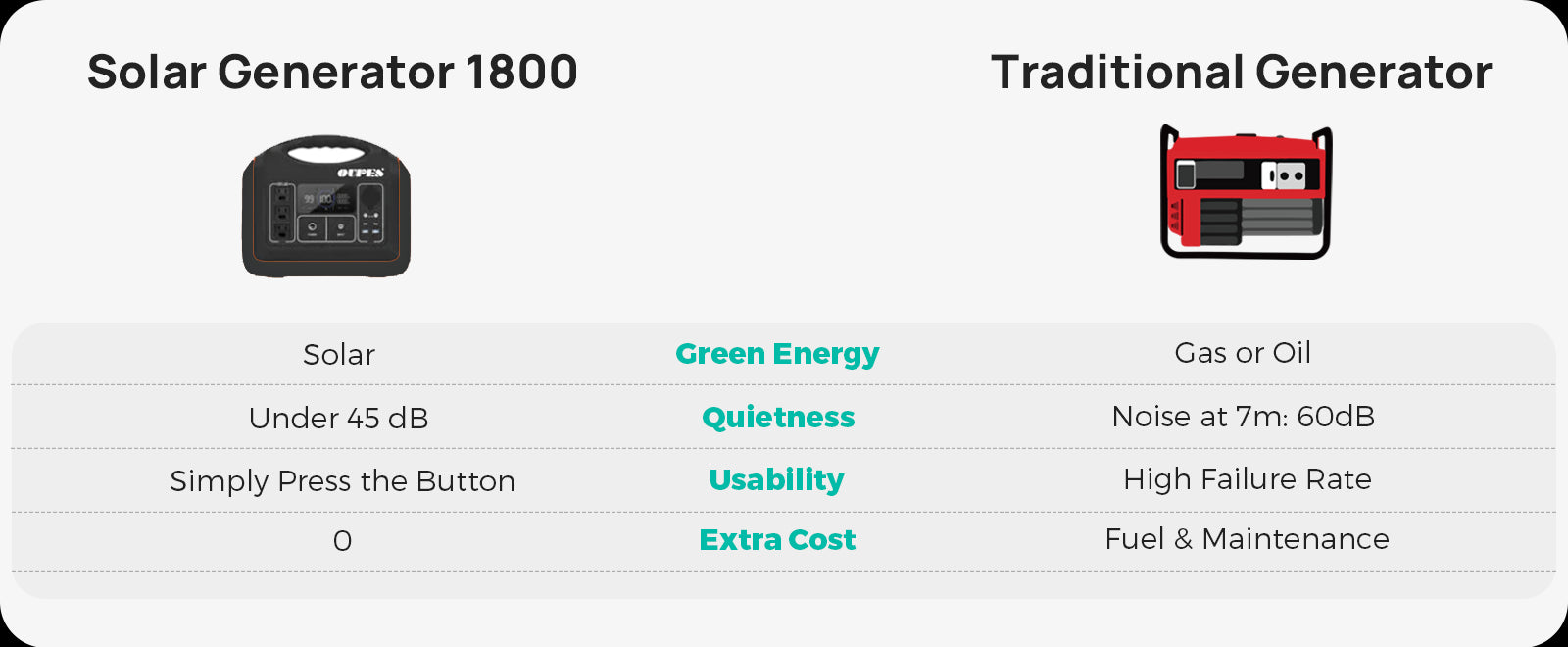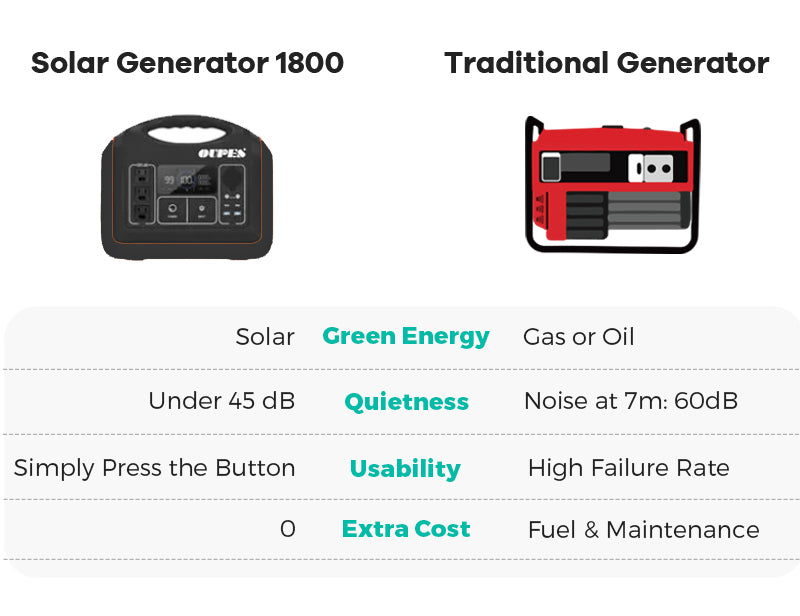 Power Almost for Everything
With 1800W output power, the OUPES 1800 is suitable for more than 99% of your home appliances. This means even during a power outage or blackout, you can continue to power your fridge, blender, microwave and more.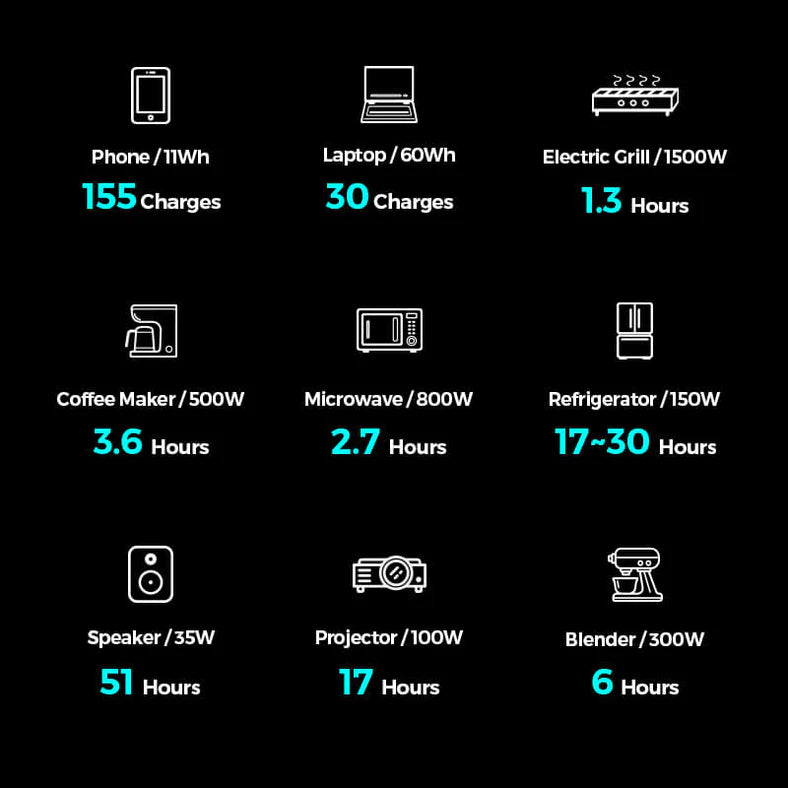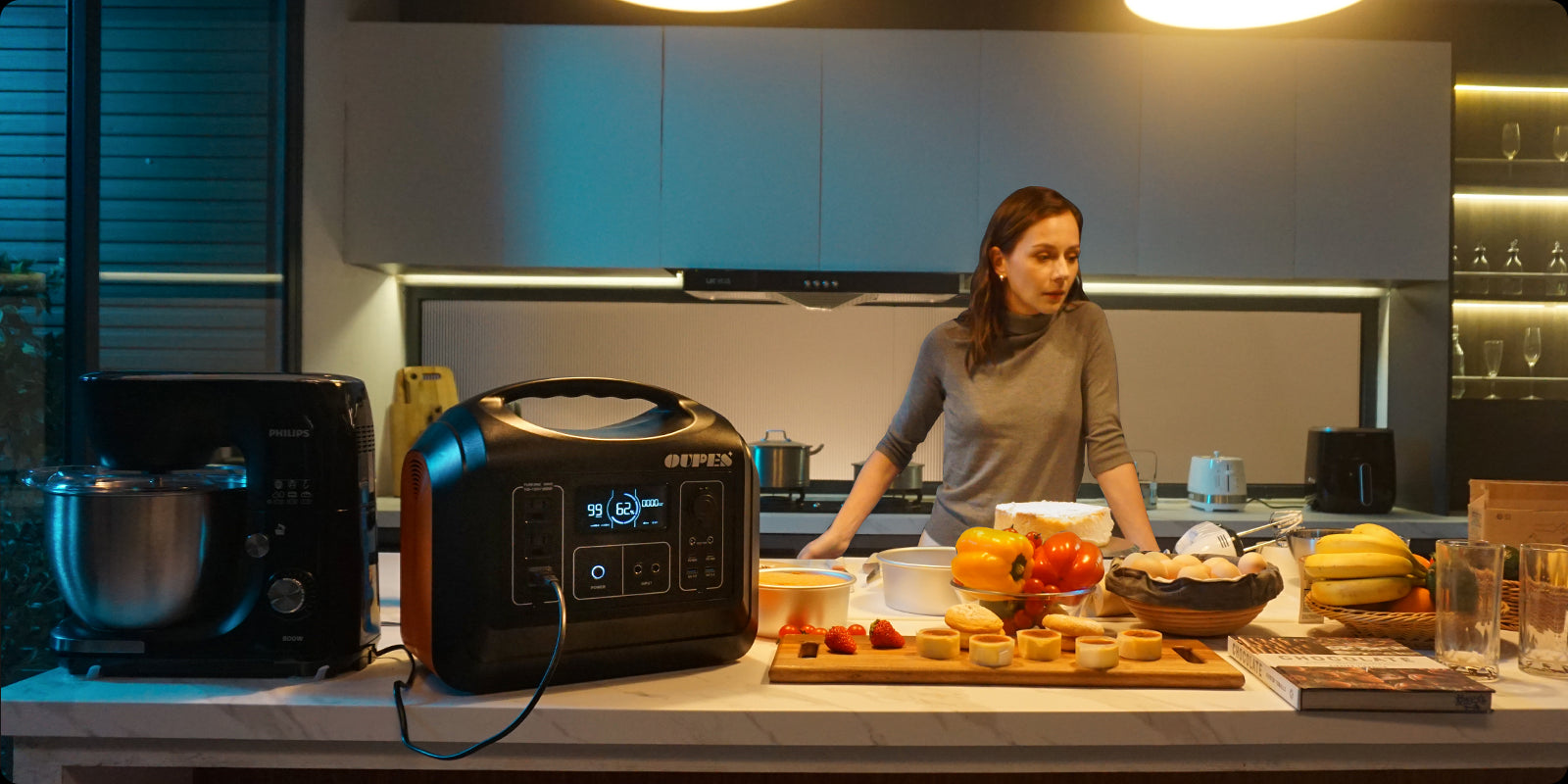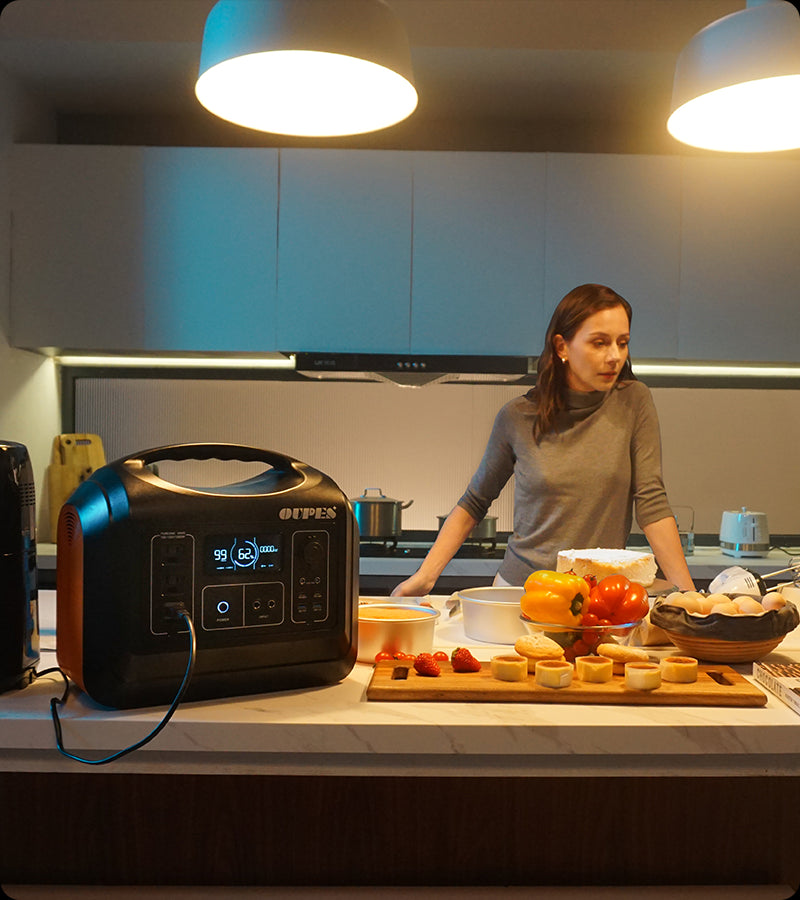 Safety Is Always The First Thing
A new generation of LiFePO4 battery offers 3,500+ life cycles and with reliable use for decades (one cycle per day). With the industry-leading BMS, the OUPES 1800W can operate efficiently and safely in their daily use.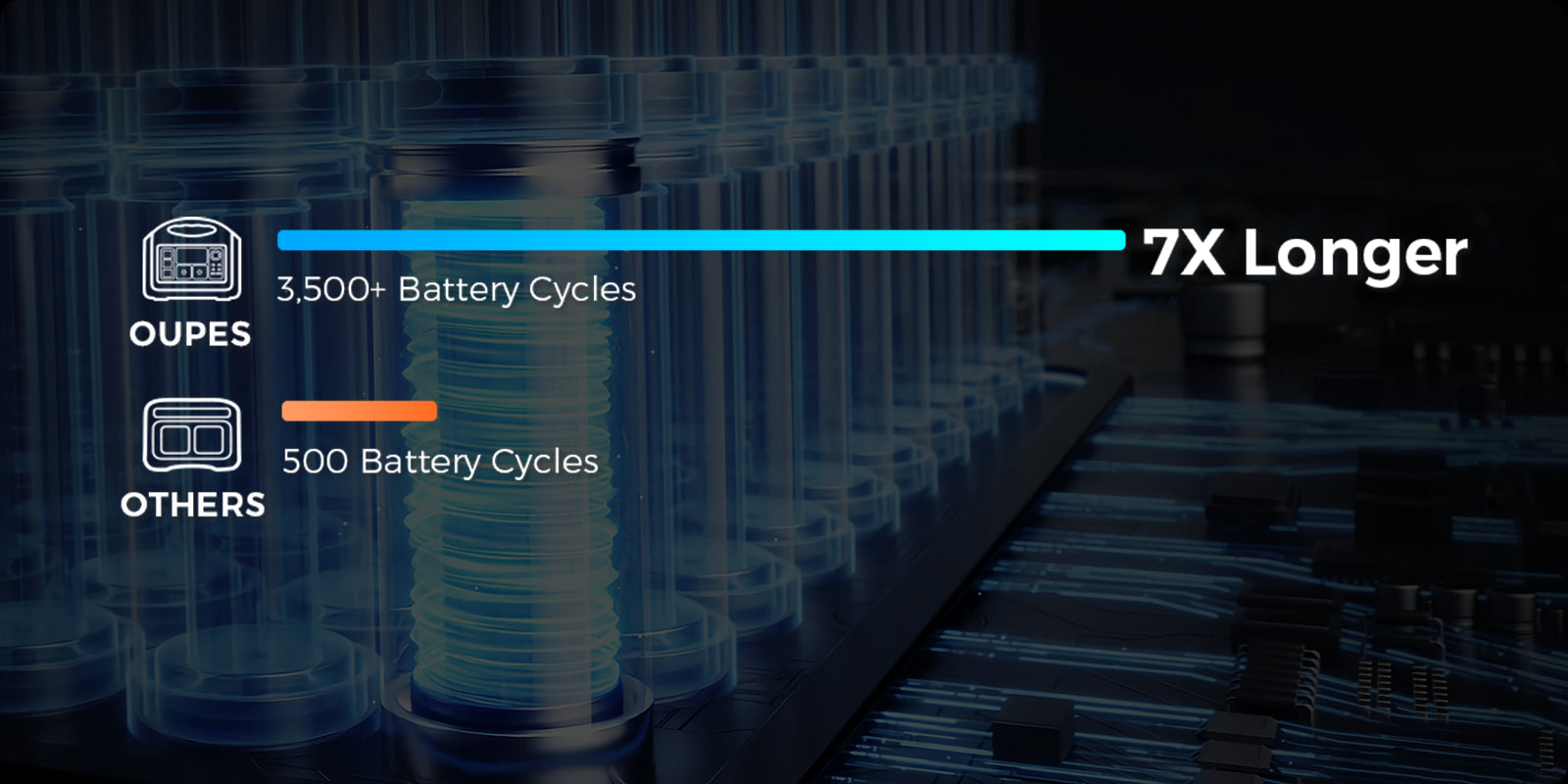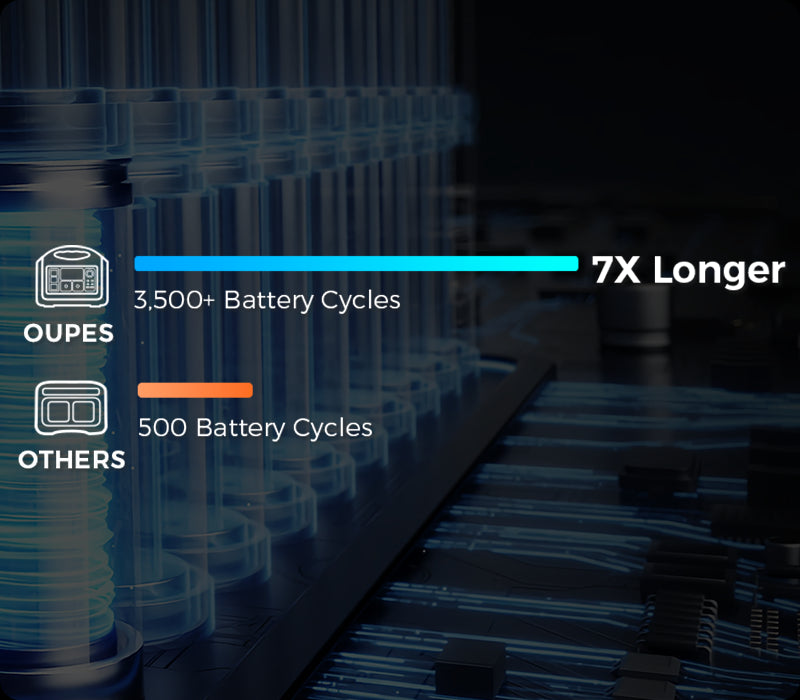 Stay Charged with OUPES 1800
When unexpectedly power outages or other unpredictable situations throws at you, OUPES 1800 will always be your dependable backup power.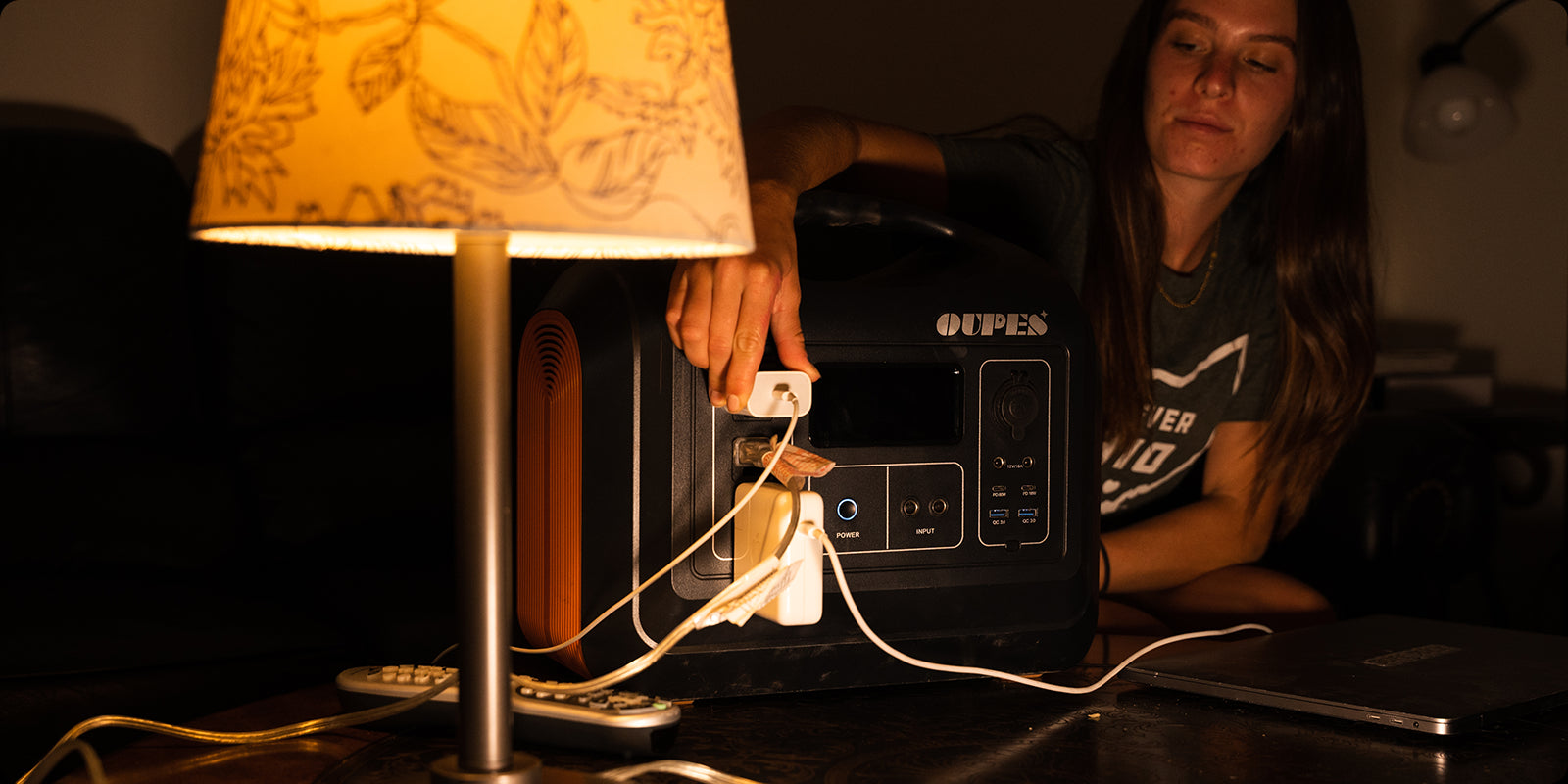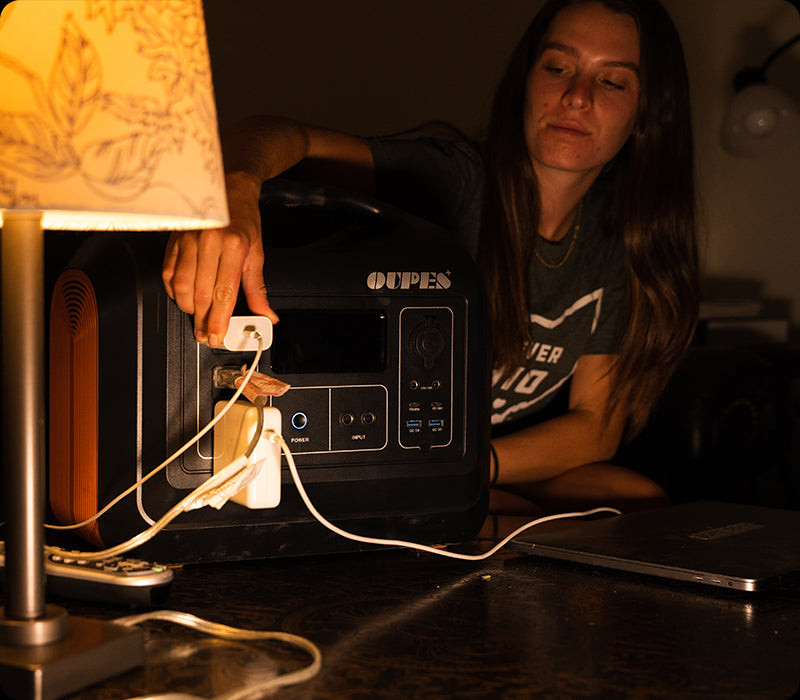 LEADING BMS SYSTEM
The BMS battery management system has over-voltage protection, over-current protection, and over-heat protection. It adjusts the charging voltage and speed to suit your device's needs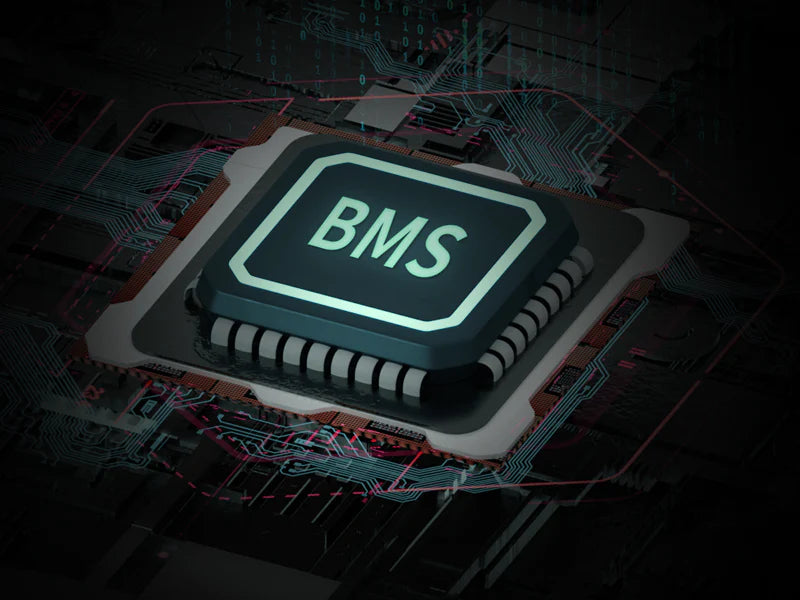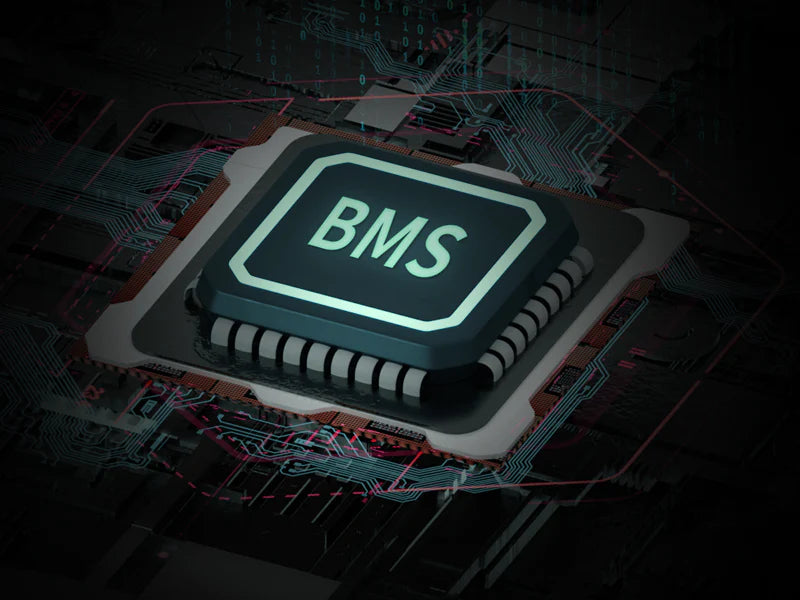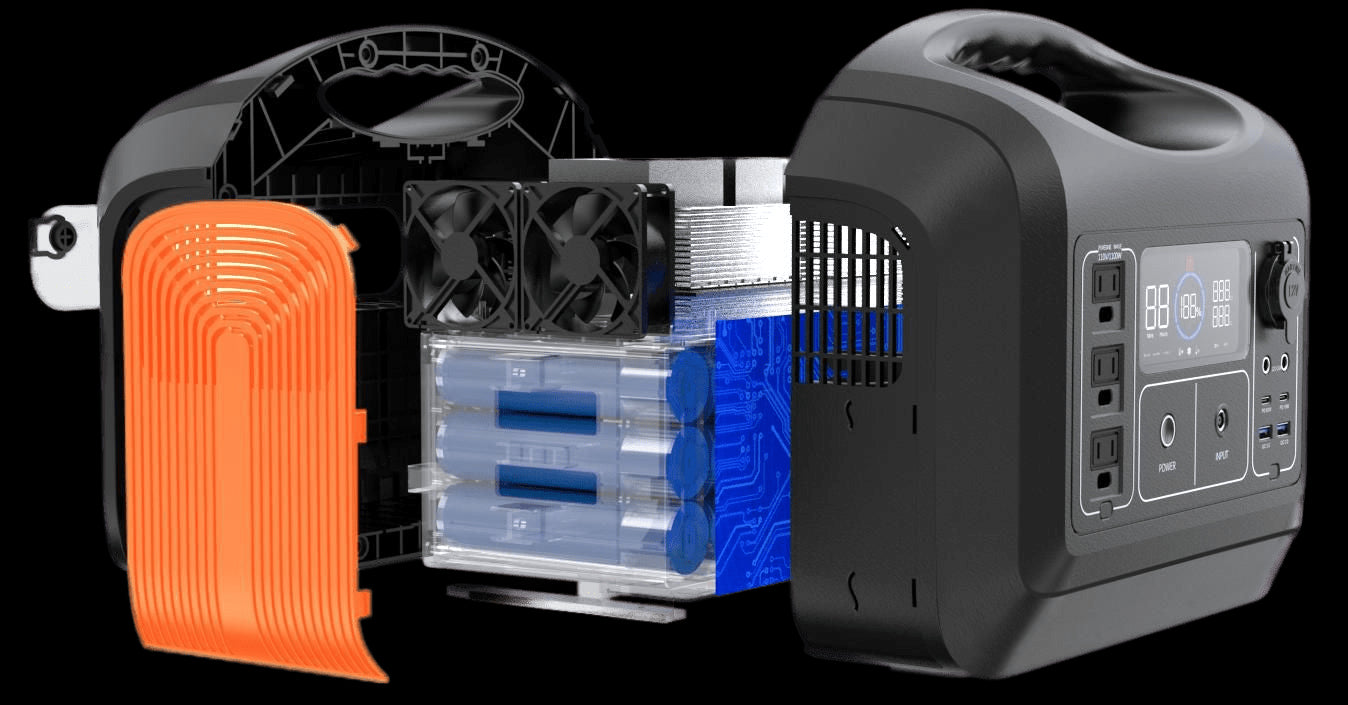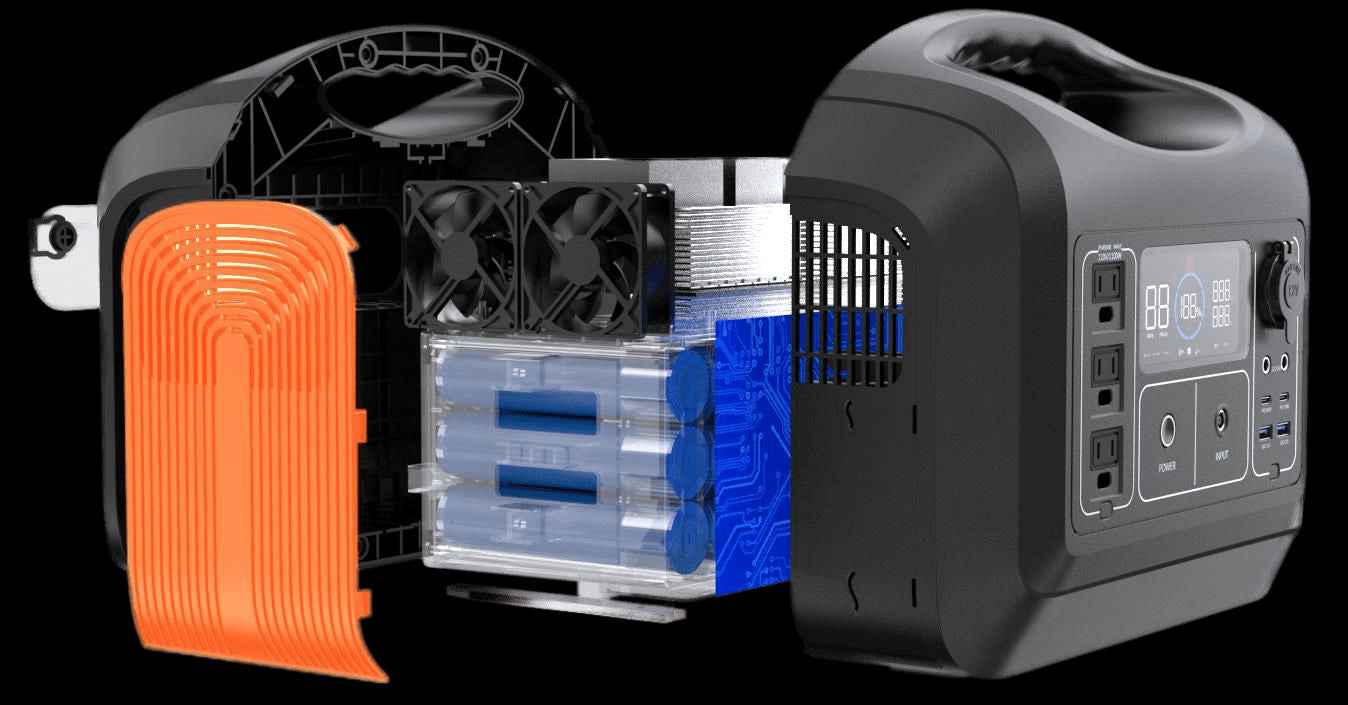 TEMPREATURE CONTROL SYSTEM
BatteryPackABS+PC,FireRatingUL94-V0Three-SpeedCoolingFanControl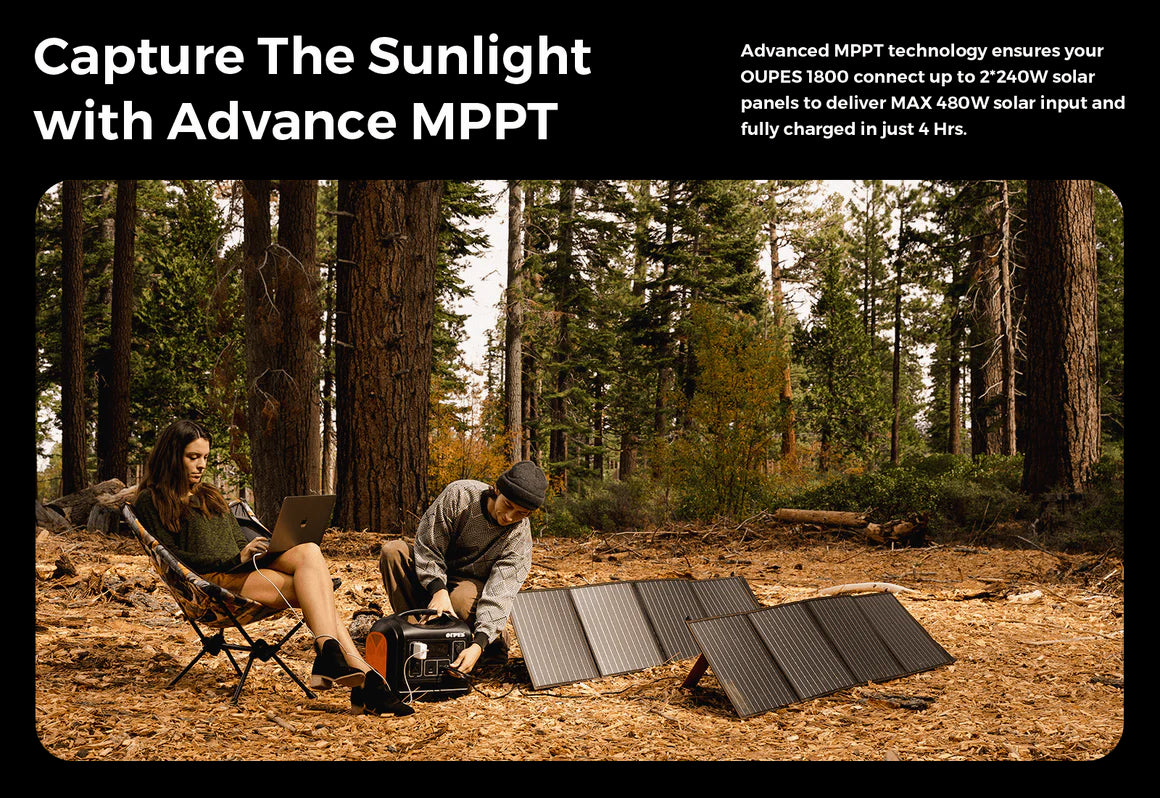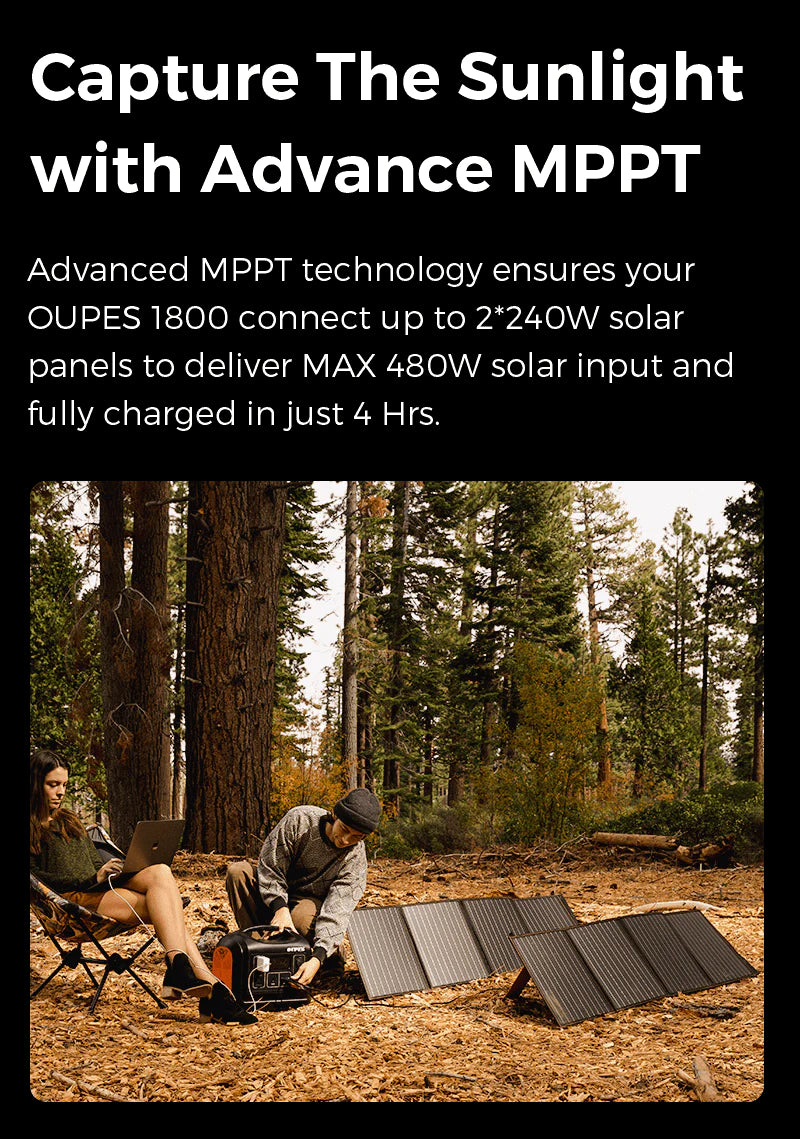 One-Stop Solution for All Your Needs
Experience effortless charging with the OUPES 1800. It can power 10 devices simultaneously. No more waiting in line for your turn to charge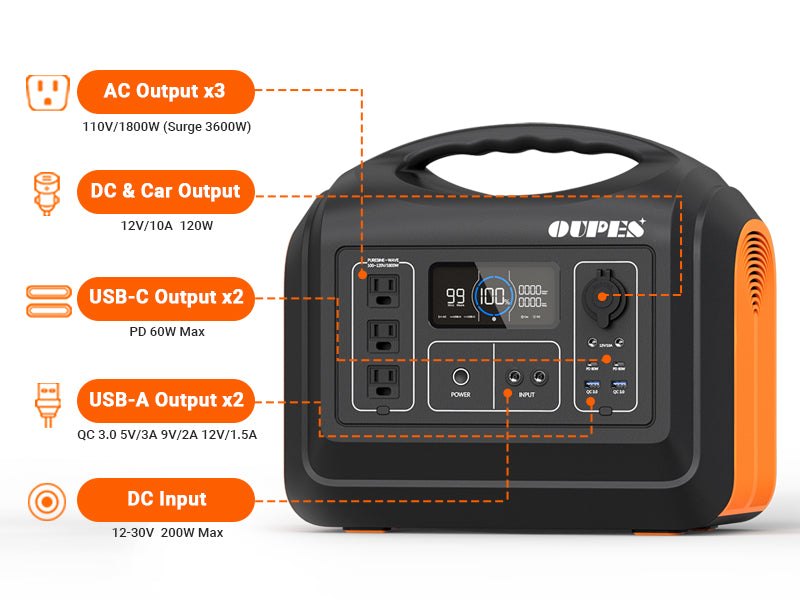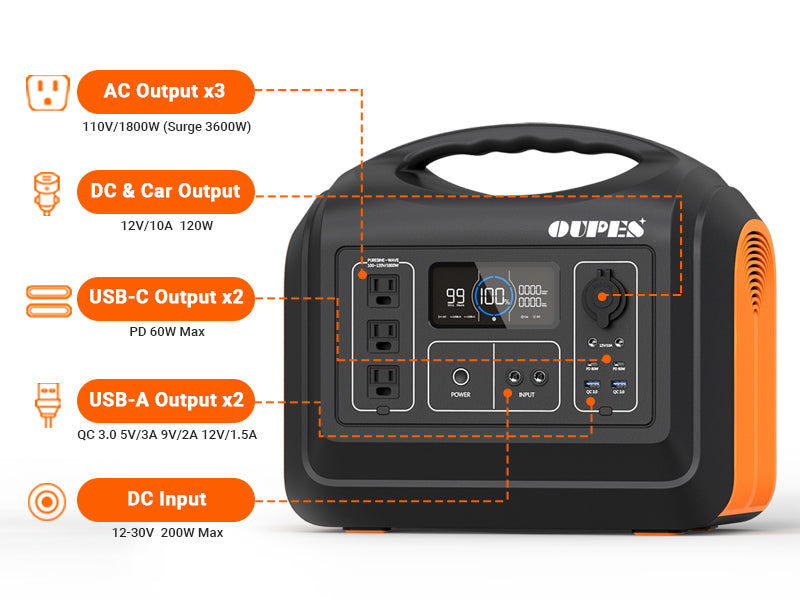 Max 480W Solar Input
Advanced MPPT technology ensures OUPES 1800 a higher PV recharging rates. With a max input power of 480W, this solar generator can be fully recharged by solar panels within 4 hrs. It can also get fully recharged from an AC wall outlet or a 12V car port.