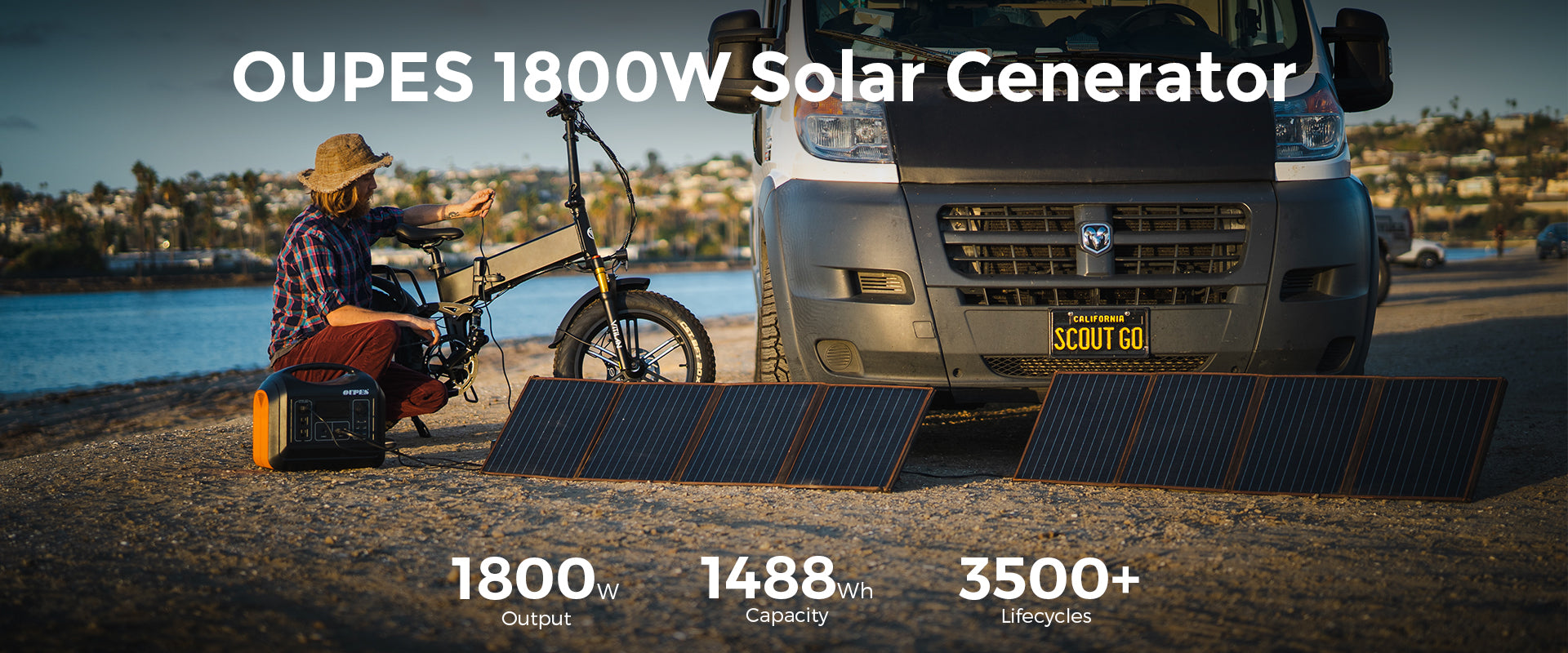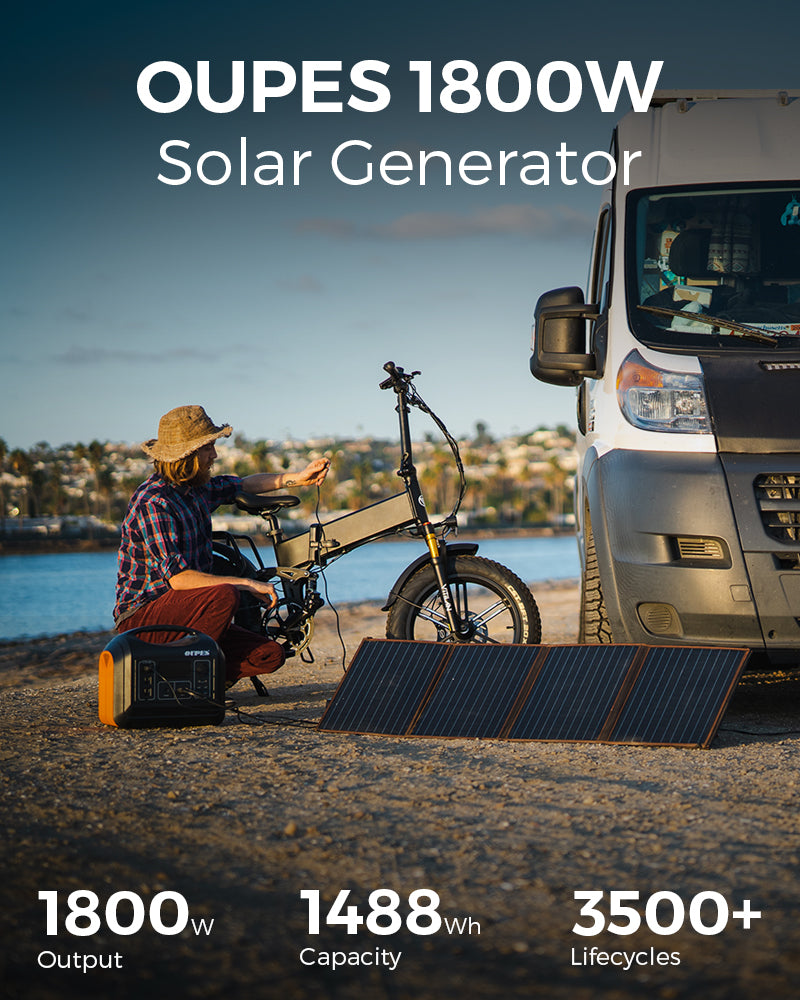 Perfect Size for Home & Outdoors
The 1800W output and 1488Wh capacity allow you to use some high-power appliances without worry. Its weight is also perfect for carrying outdoors. Take OUPES 1800 and have a perfect camping party!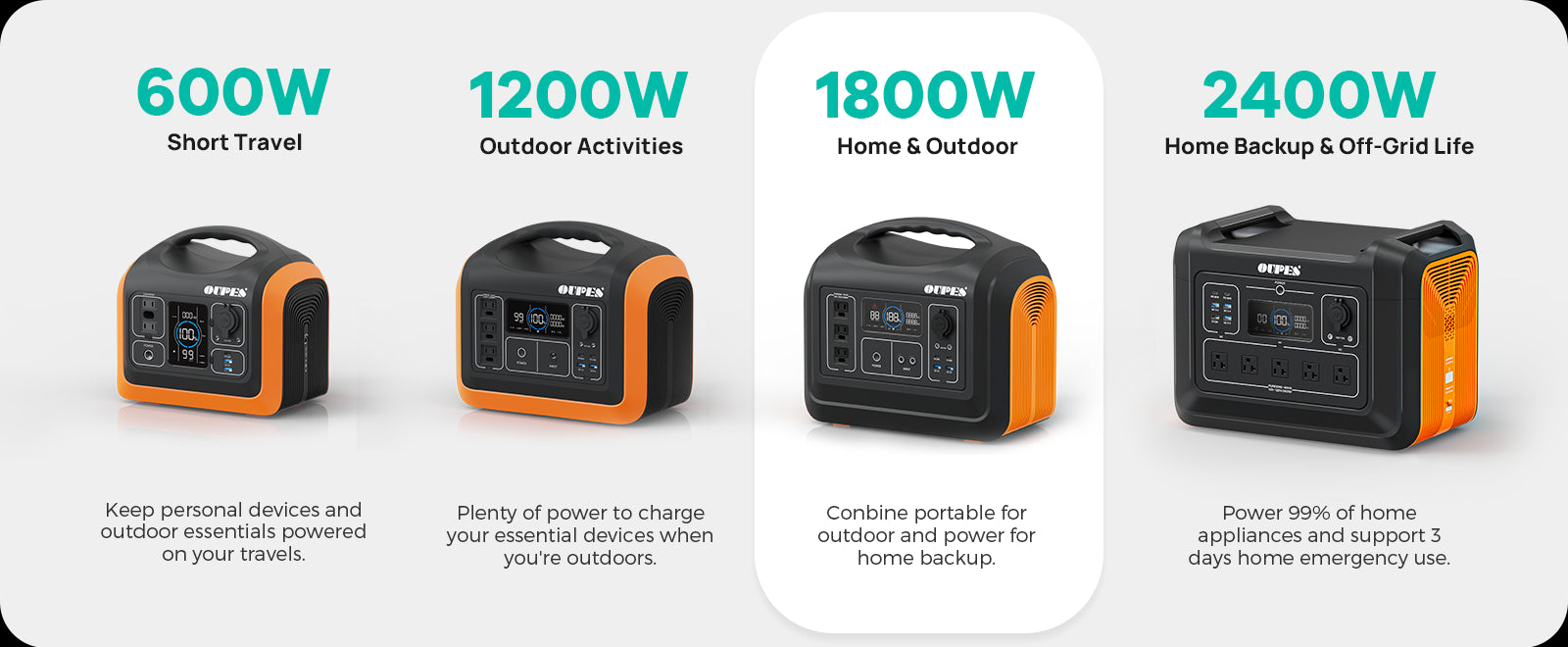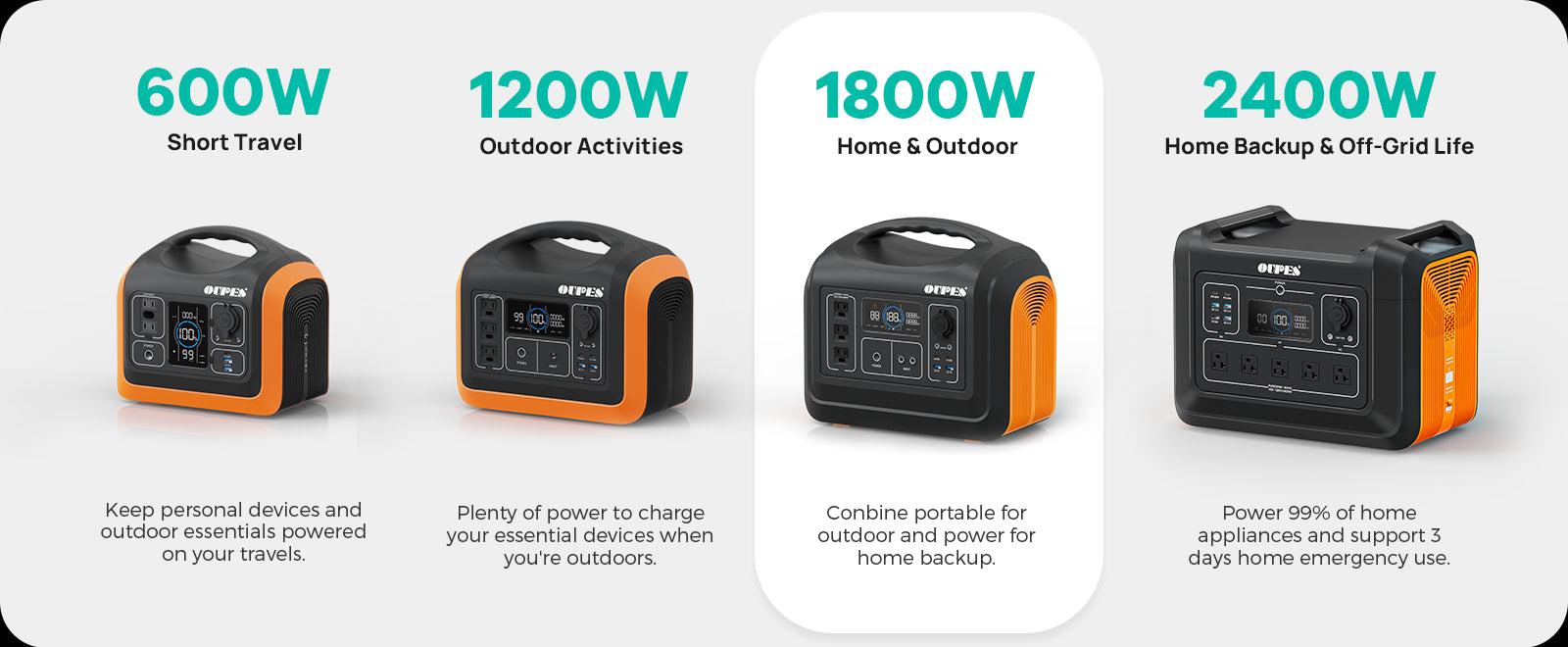 Power Almost for Everything
With 1800W output power, the OUPES 1800 is suitable for more than 90% of your home appliances. This means even during a power outage or blackout, you can continue to power your fridge, blender, microwave and more.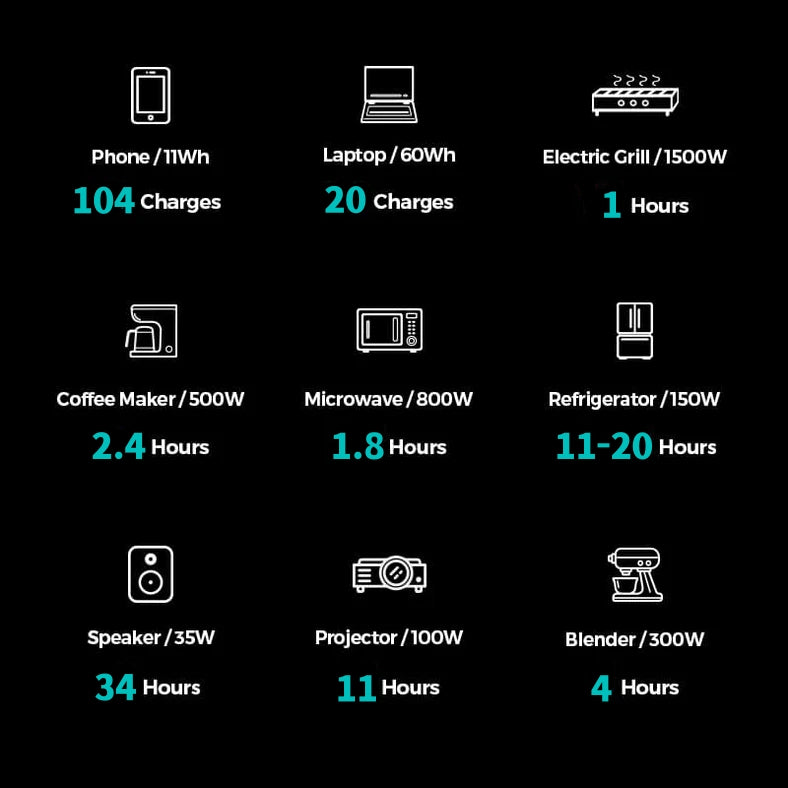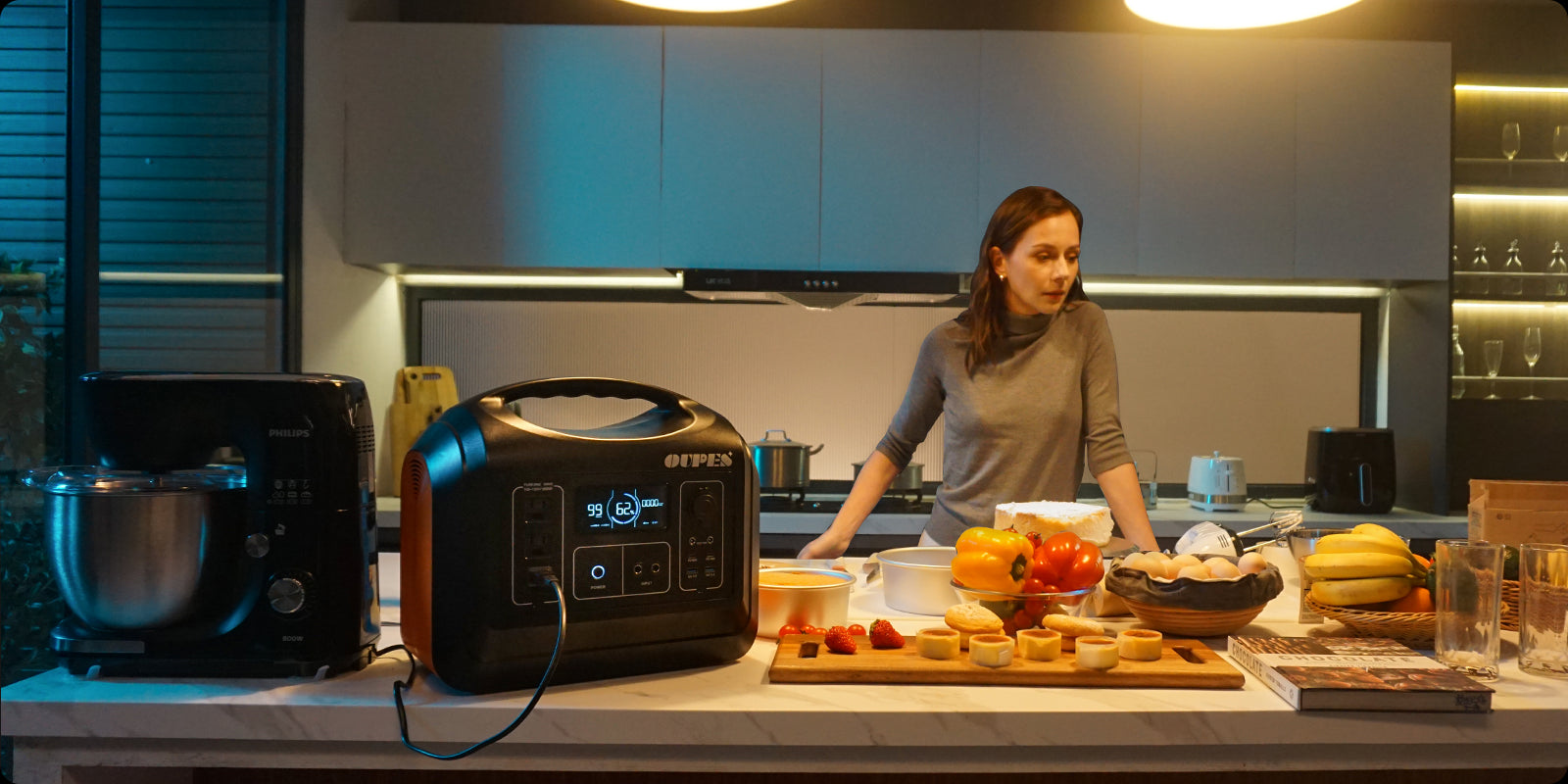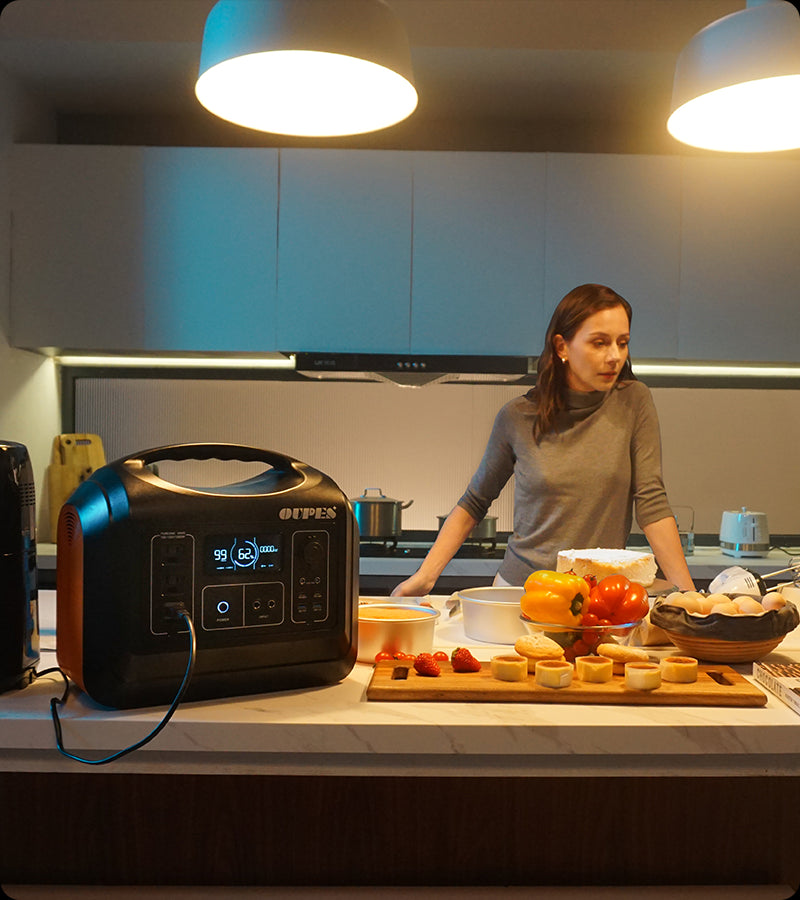 Safety Is Always The First Thing
A new generation of LiFePO4 battery offers 3,500+ life cycles and with reliable use for decades (one cycle per day). With the industry-leading BMS, the OUPES 1800W can operate efficiently and safely in their daily use.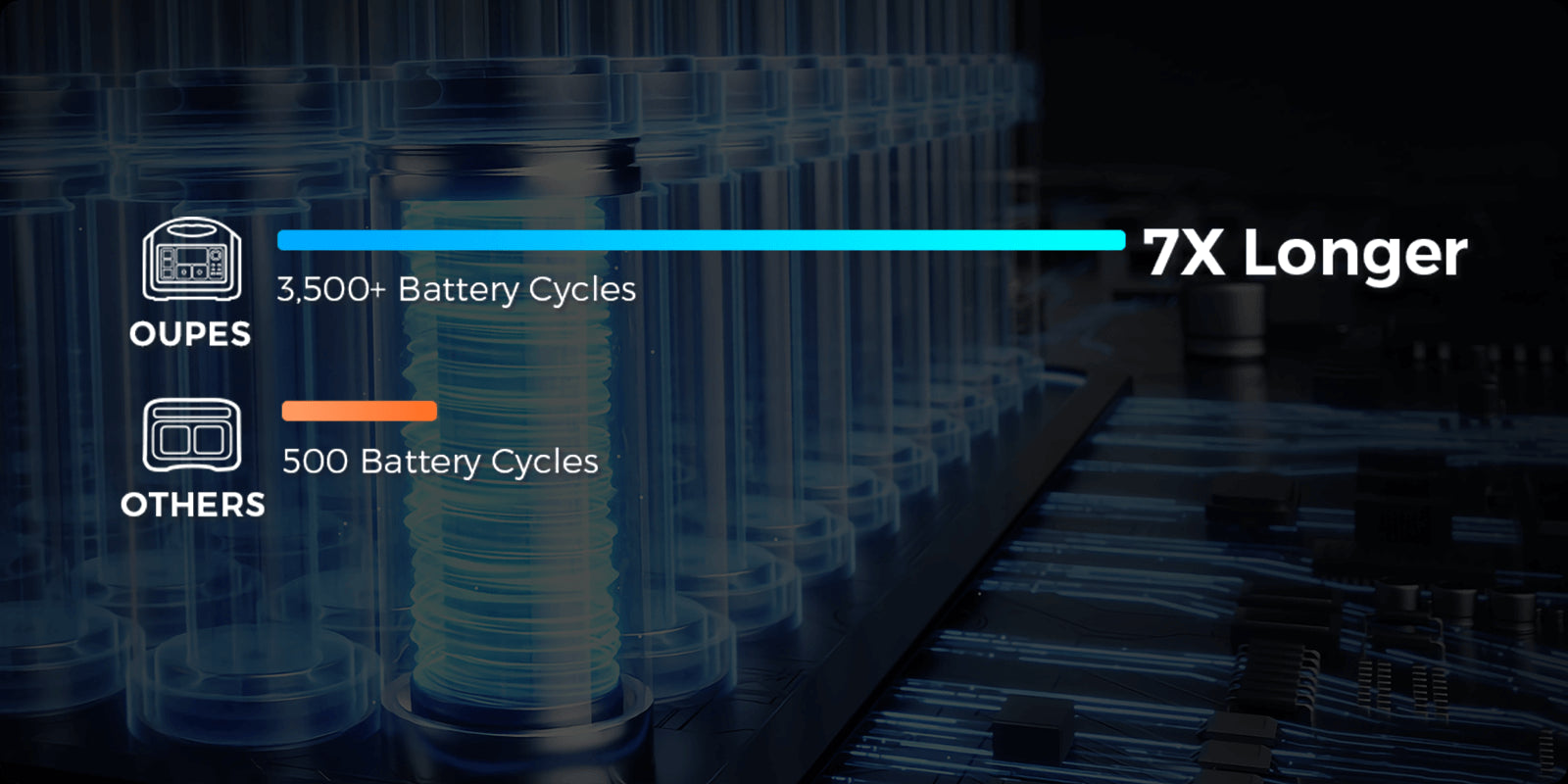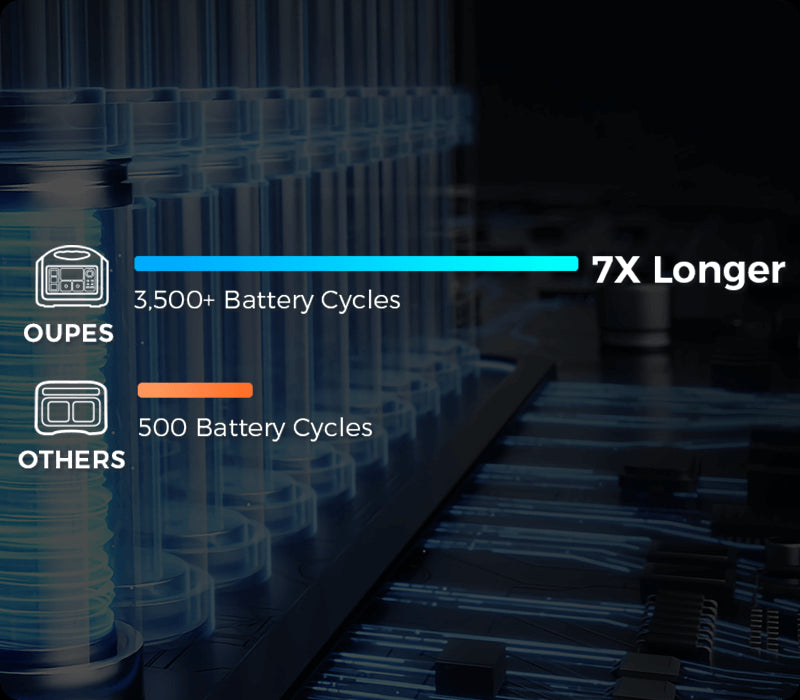 Peaceful Performance
Experience the perfect blend of tranquility and dependability with our product's peaceful performance. With its low sound emission, it ensures peaceful surroundings while providing a reliable and uninterrupted power supply.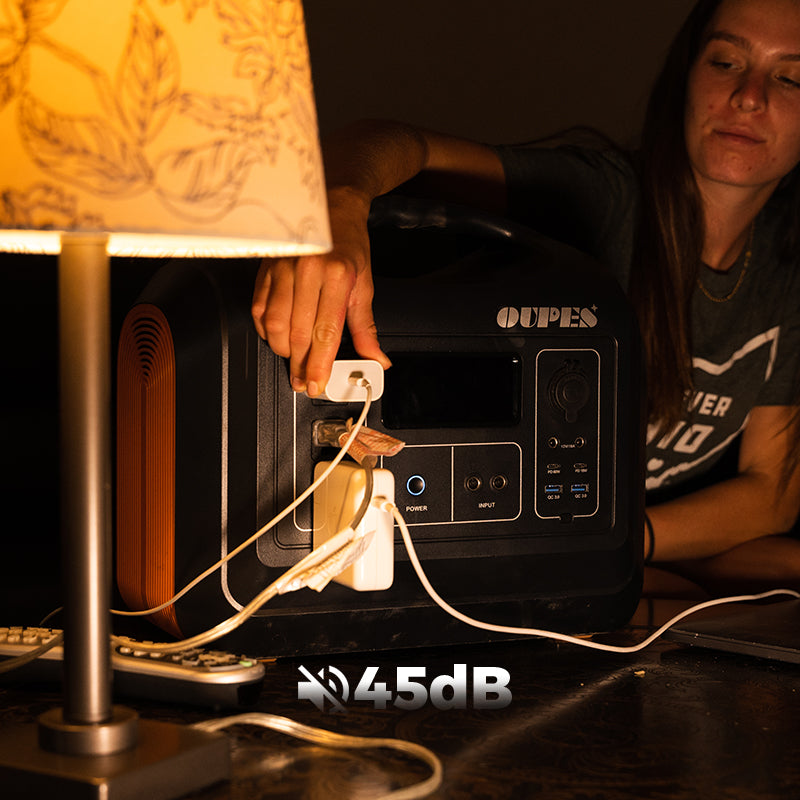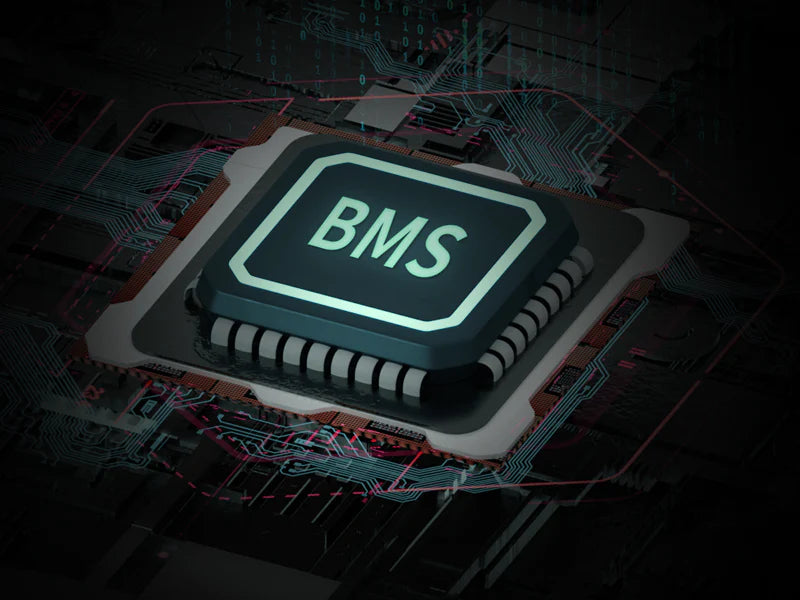 LEADING BMS SYSTEM
The BMS battery management system has over-voltage protection, over-current protection, and over-heat protection. It adjusts the charging voltage and speed to suit your device's needs.
TEMPREATURE CONTROL SYSTEM
BatteryPackABS+PC,FireRatingUL94-V0
Three-SpeedCoolingFanControl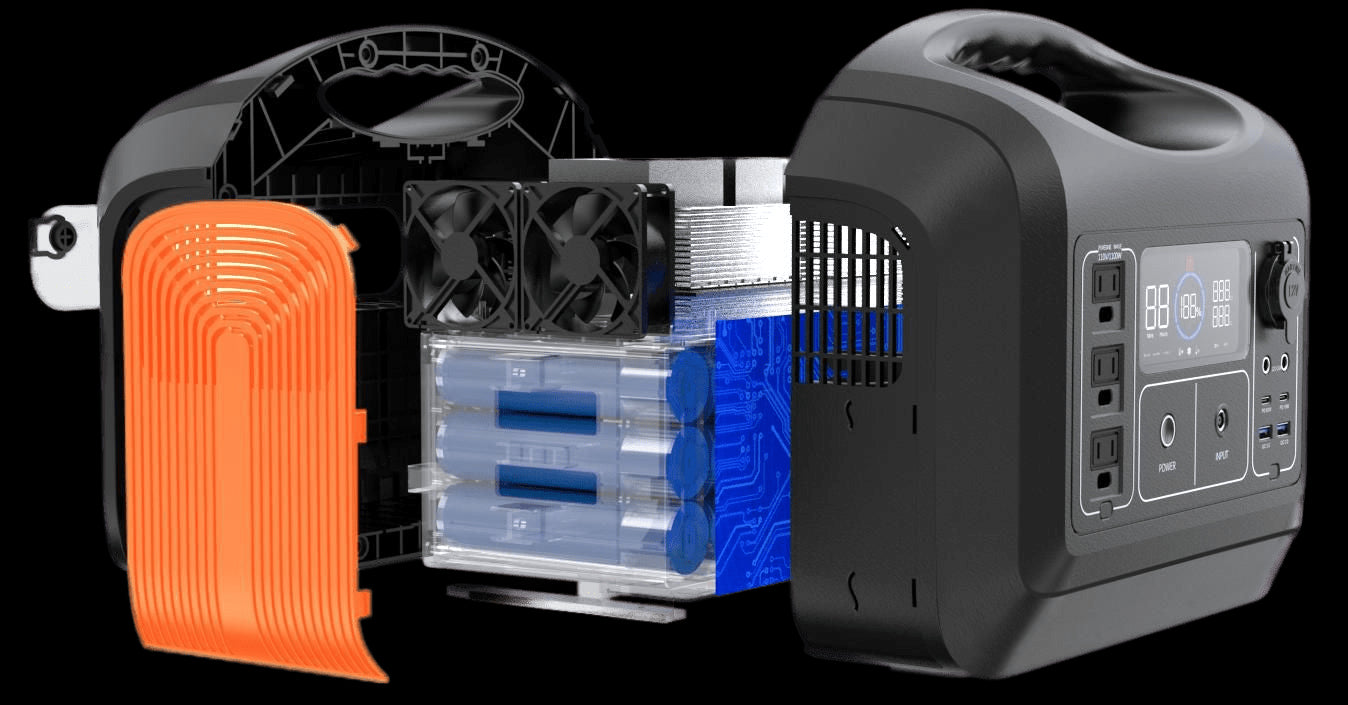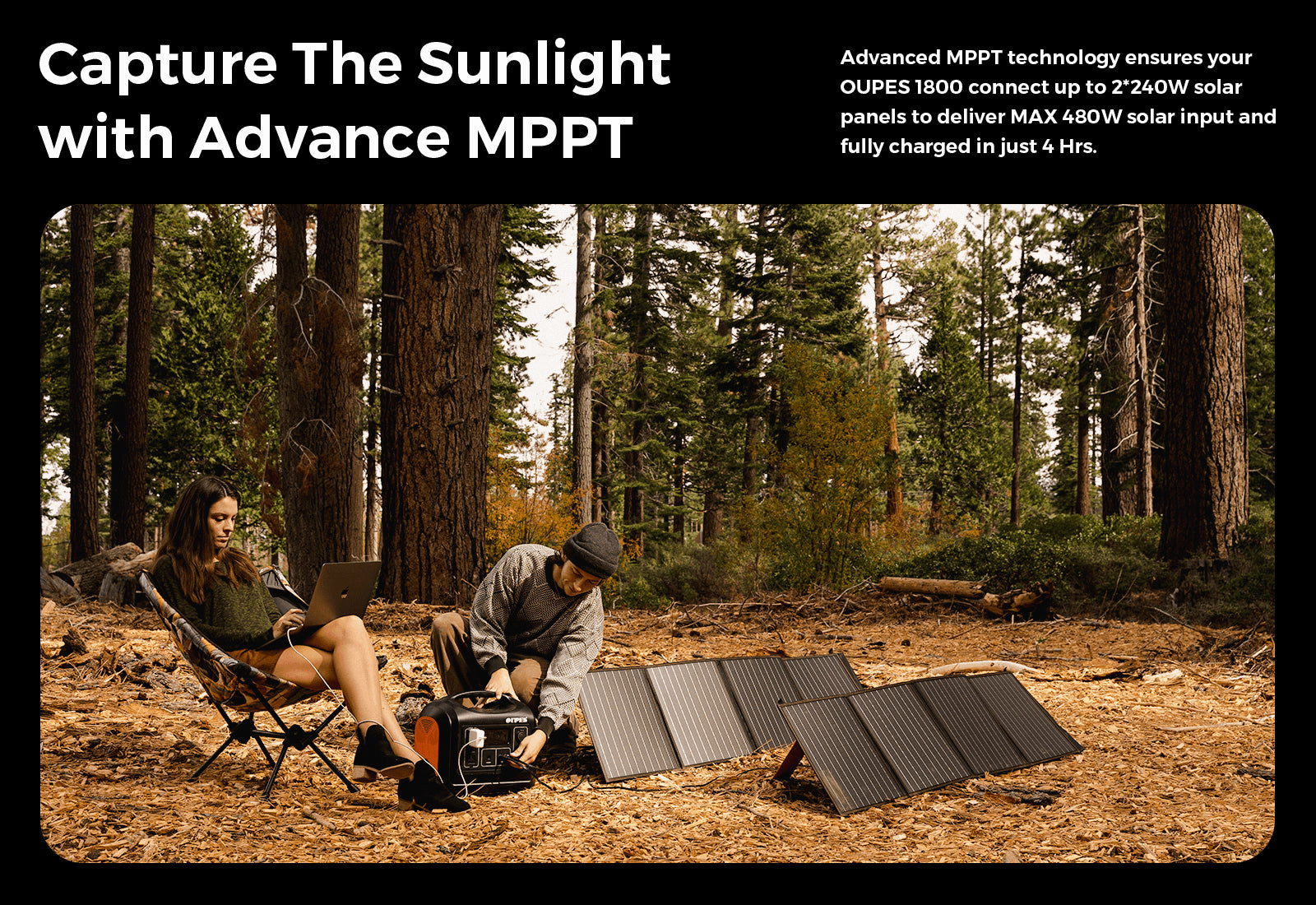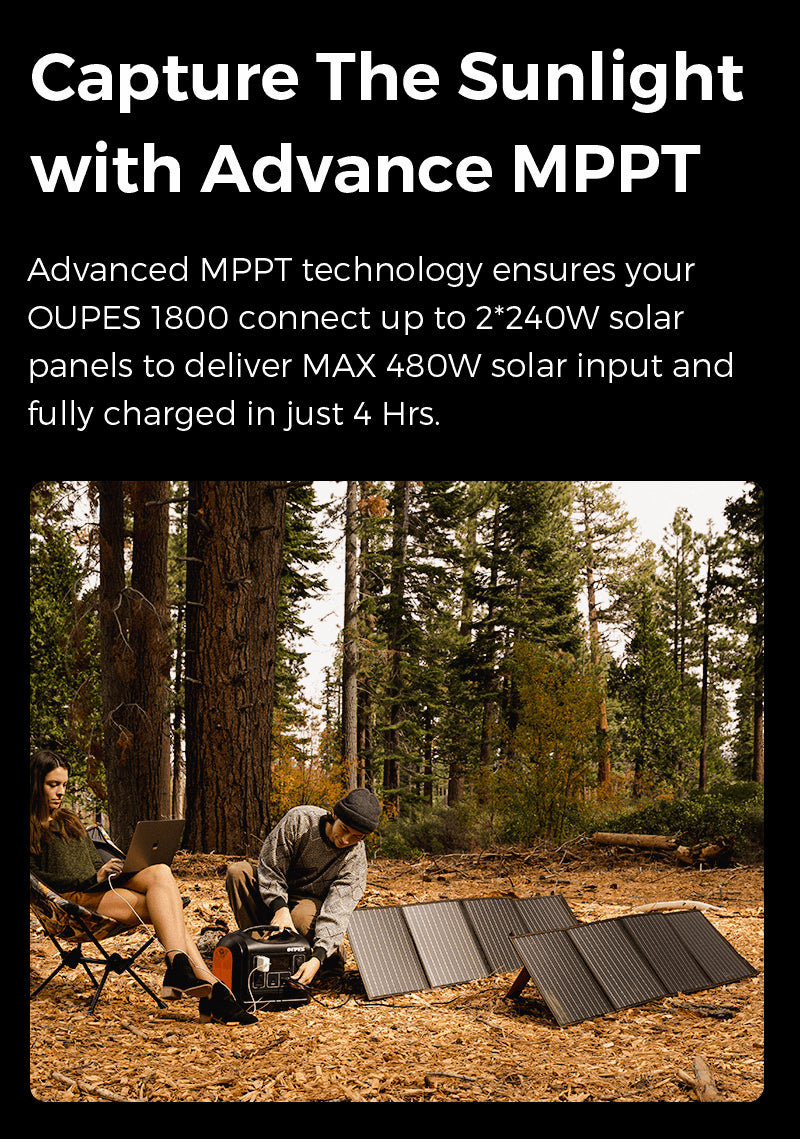 One-Stop Solution for All Your Needs
Experience effortless charging with the OUPES 1800. It can power 10 devices simultaneously. No more waiting in line for your turn to charge.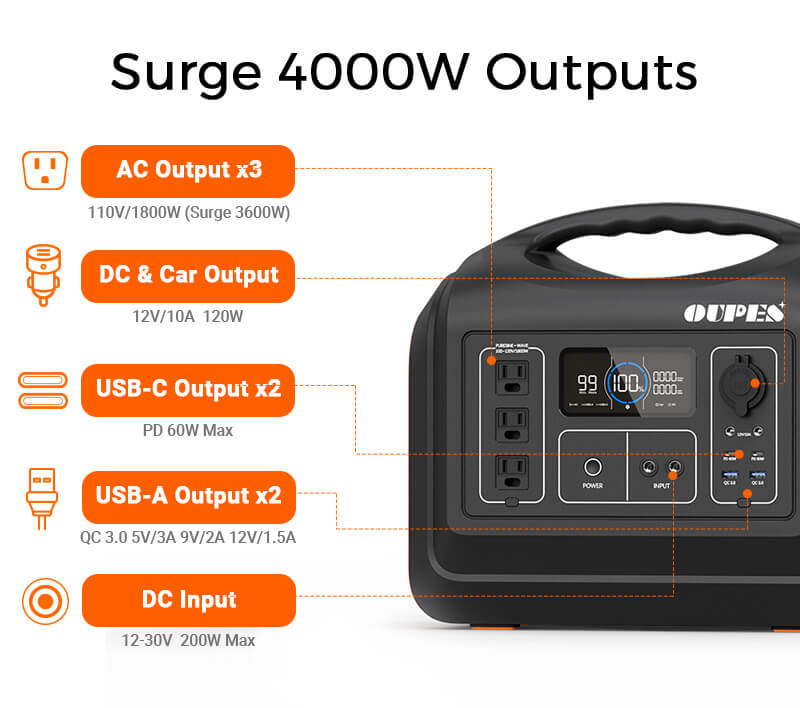 Max 480W Solar Input
Advanced MPPT technology ensures OUPES 1800 a higher PV recharging rates. With a max input power of 480W, this solar generator can be fully recharged by solar panels within 4 hrs. It can also get fully recharged from an AC wall outlet or a 12V car port.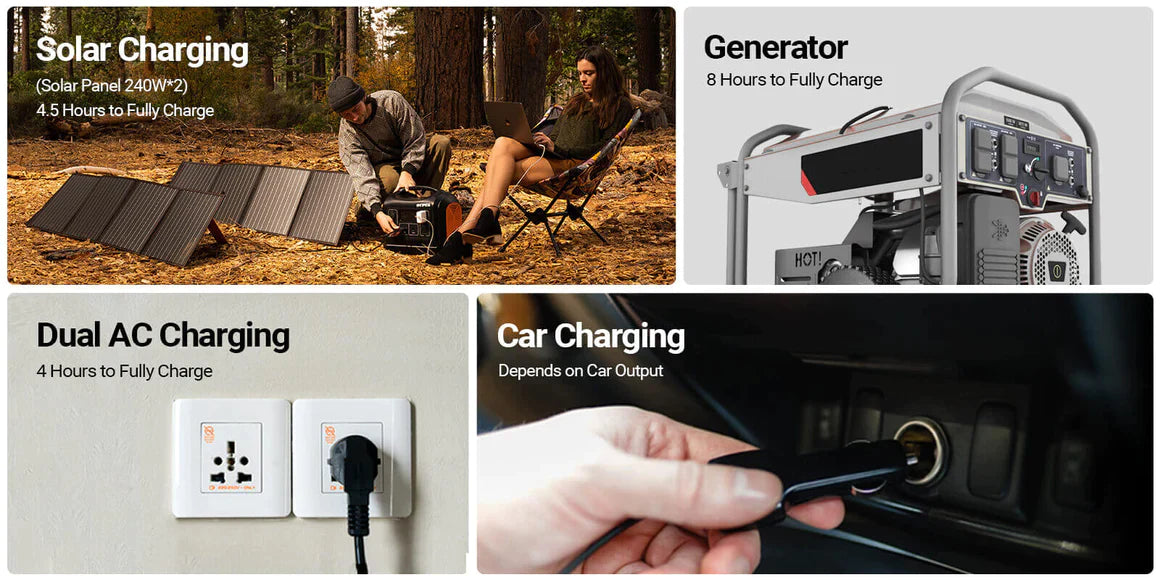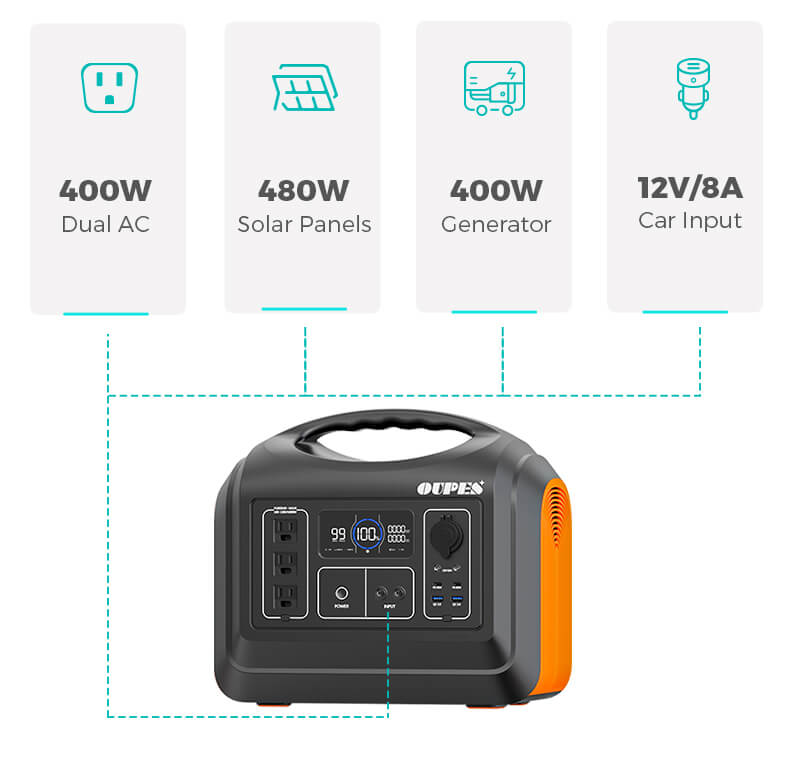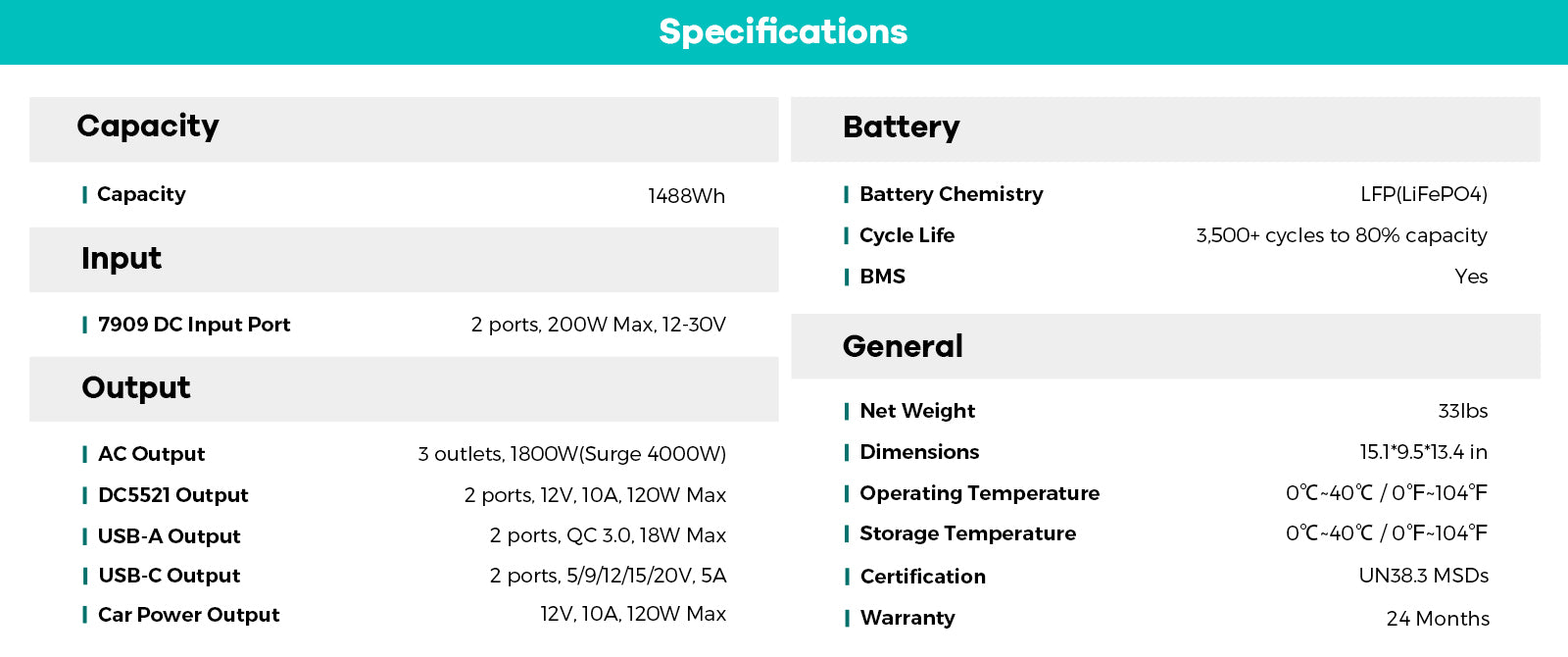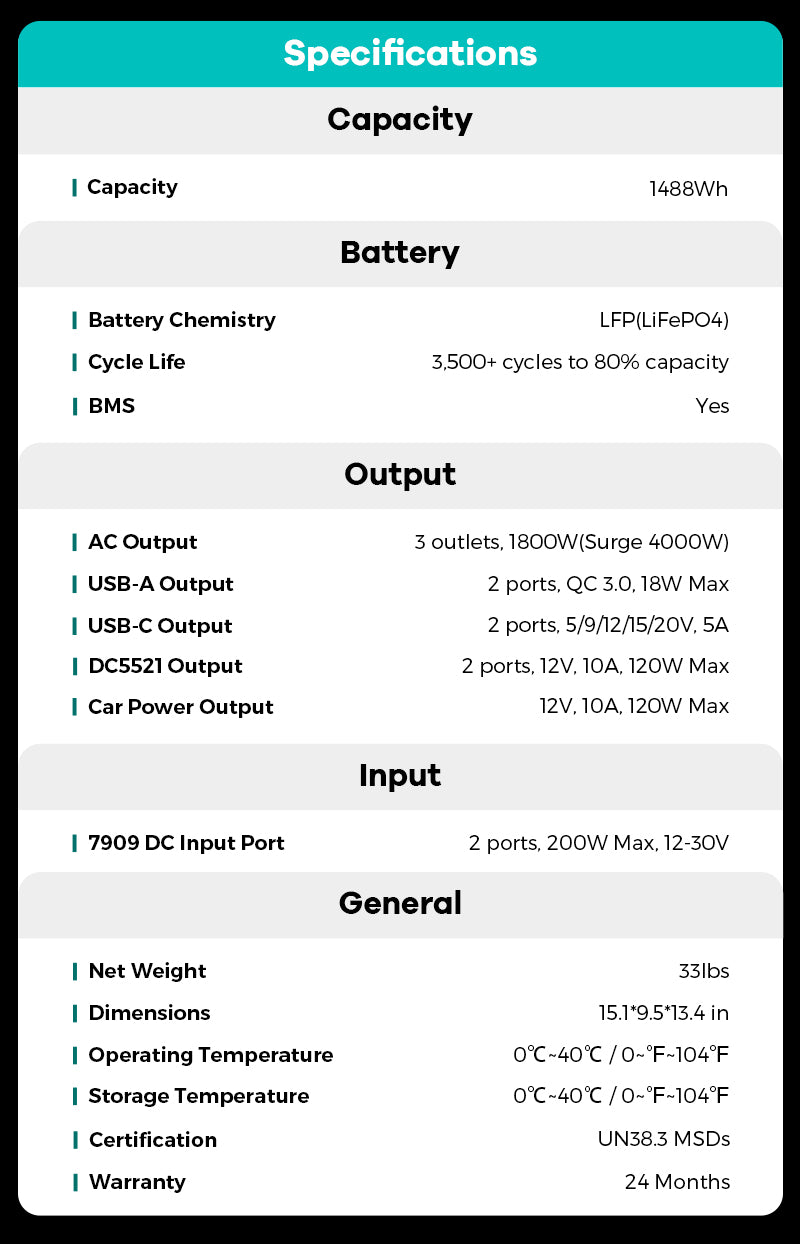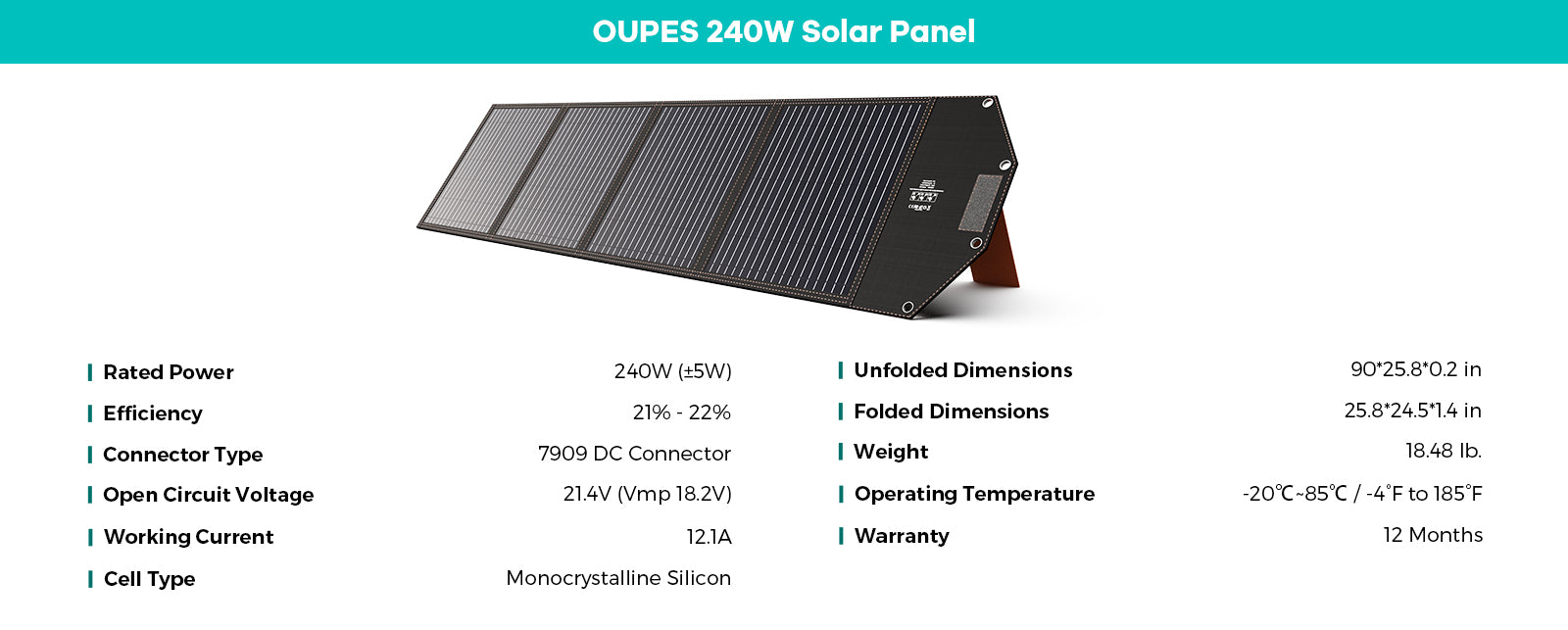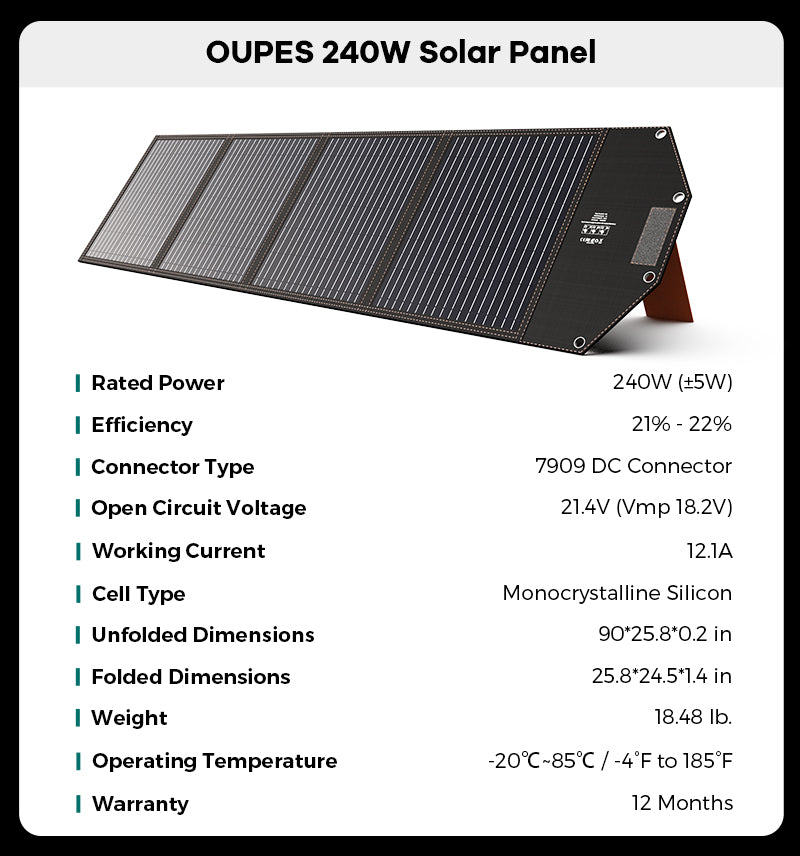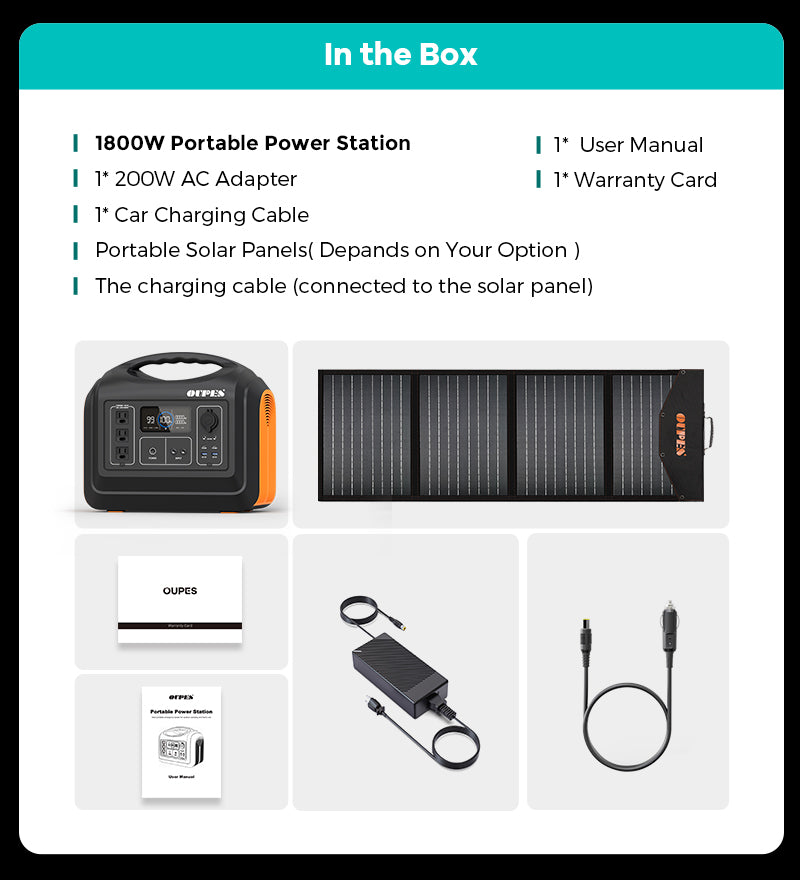 FAQs
Can I use a solar panel of other brands to charge my OUPES power station?
OUPES power stations can be charged with a solar panel of other brands as long as the plug size and input voltage is matched.
For example, solar panels of other brands for the OUPES power station should meet the specification below:
1. The voltage must be between 12V - 30V.
2. The plug connection size: Outer diameter 7.9mm, inner diameter 5.5mm, inner needle diameter 0.9mm (empty).
*Please note: We don't recommend you to use other brand products to recharge your OUPES power station as we can't guarantee the quality of other brands' products and the safety of using other brands' product. And we can't provide after-sale service for other brands' product. It is highly recommended that you purchase the matching OUPES solar panel(s) for your OUPES Power Station.
What kind of battery does OUPES use?
Each OUPES power station is built with the upgraded LiFePO4 battery, which is designed to retain up to 80% of its original capacity at 3500+ complete charge cycles when operating under normal conditions. It has 6 times of longer lifespan than ordinary lithium batteries. LiFePO4 battery is much safer, more stable and more ecofriendly with no heavy metal elements that are harmful to people.
How much time it takes to use my OUPES portable power station to charge my devices?
It depends.
1. Firstly, you need to check out your device's operating power (measured by watts). If it is less than the output power of your OUPES's AC port, it's supported by the power station.
For example, the OUPES 1200 can run AC devices at 110V that require less than 1200W.
2. Then, you need to calculate the charging time with the following formula:
Working time = power station's Watt-Hours * 0.85 / operating power of your device.
Example: Let's assume your device's power consumption is 60W (might be a box fan), and you use the OUPES 1200 to run your device, the charging time should be 992Wh*0.85/60w = 14 hours of working time roughly.
*Please note: -The actual power consumption varies based on many actual factors. -To make your OUPES's battery has a longer lifespan, the power station will enter trickle charging mode after it's charged to 90%-95% of the capacity, and the charging speed will drop to about ±40W-50W.
How do I maintain my OUPES?
OUPES advises charging regularly and keeping the battery above 20%.
A fully charged battery can last for several months. However, please recharge it every 3 months to keep the battery above 50% if you don't use it.
Please make sure you charge and store your power station within an ambient temperature of 0-40℃ (32-104°F), and charge the product within an ambient temperature of -10-40℃ (14-104°F).
Are all OUPES Portable Power Stations come with pure-sine wave inverter?
Yes, all OUPES portable power stations use Pure-sine wave inverters. Pure sine wave inverters are capable of producing cleaner, smoother, quieter, and more reliable electricity to operate appliances and electronics without interference.
What is the warranty period for OUPES?
You can enjoy 2-year warranty for both your OUPES power station and solar panel. For Mega5, the warranty period is 3 years. Within the warranty period, if you have any questions, please contact: support@oupes.com.
Can I use a third party expanded battery?
No, the OUPES series battery can't be expanded with third party battery.