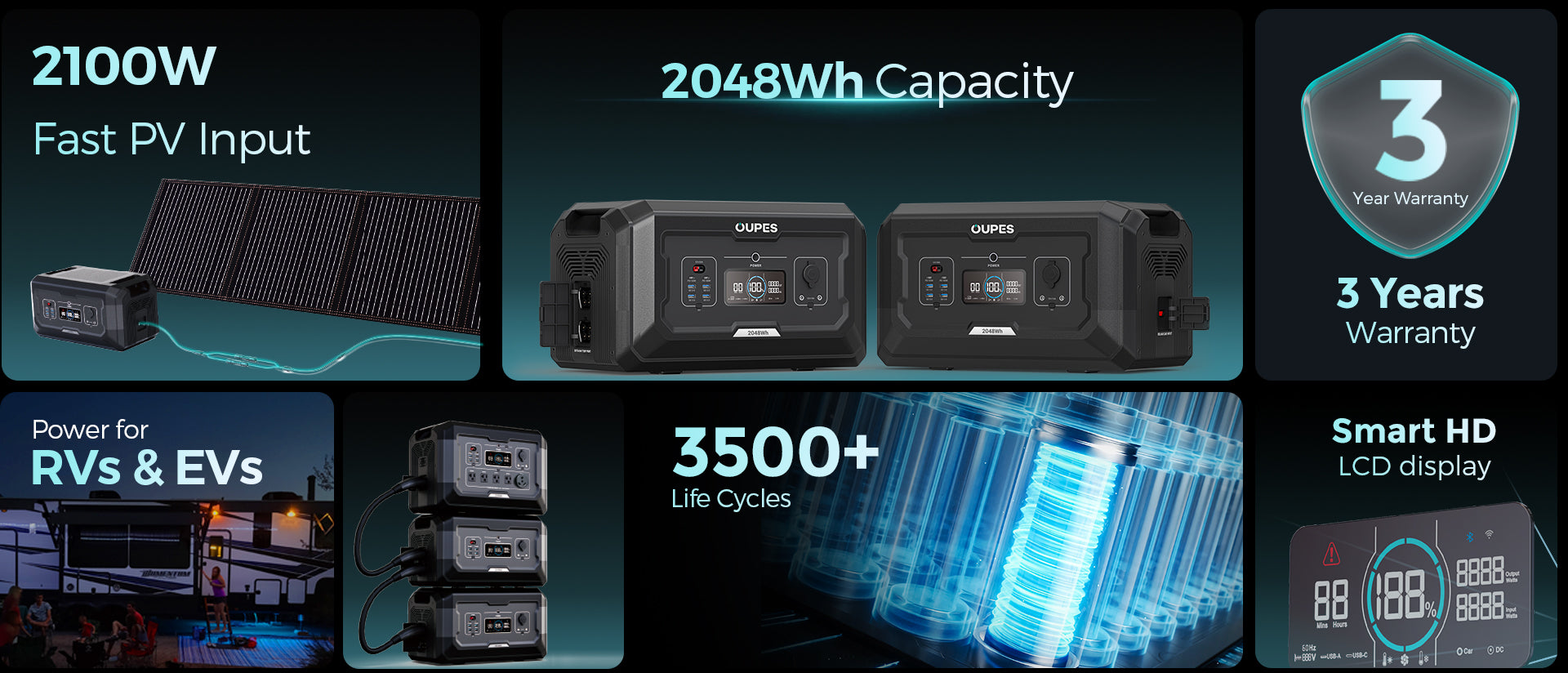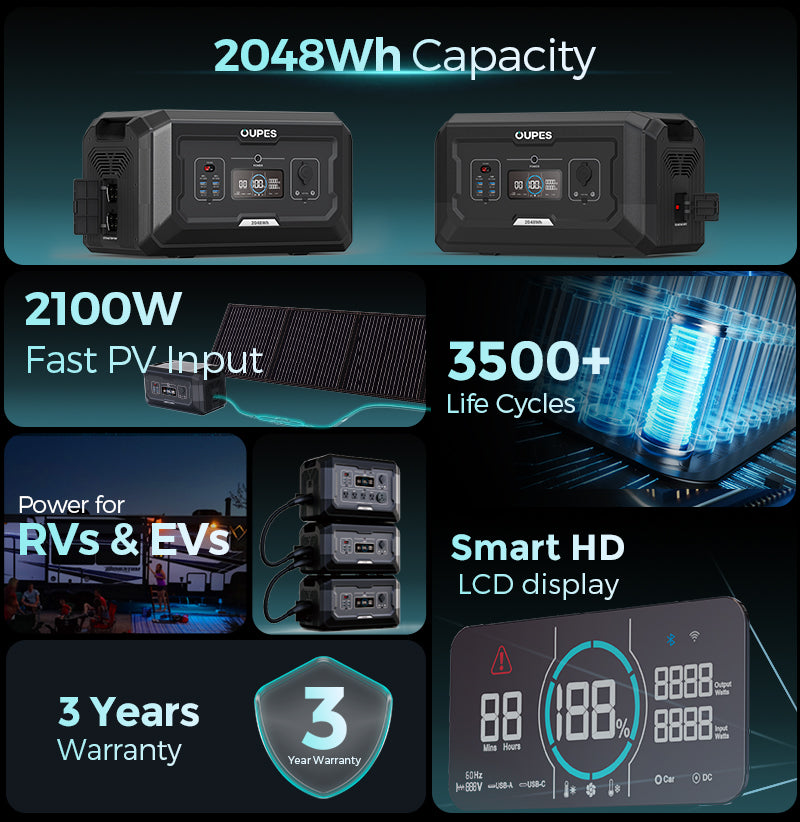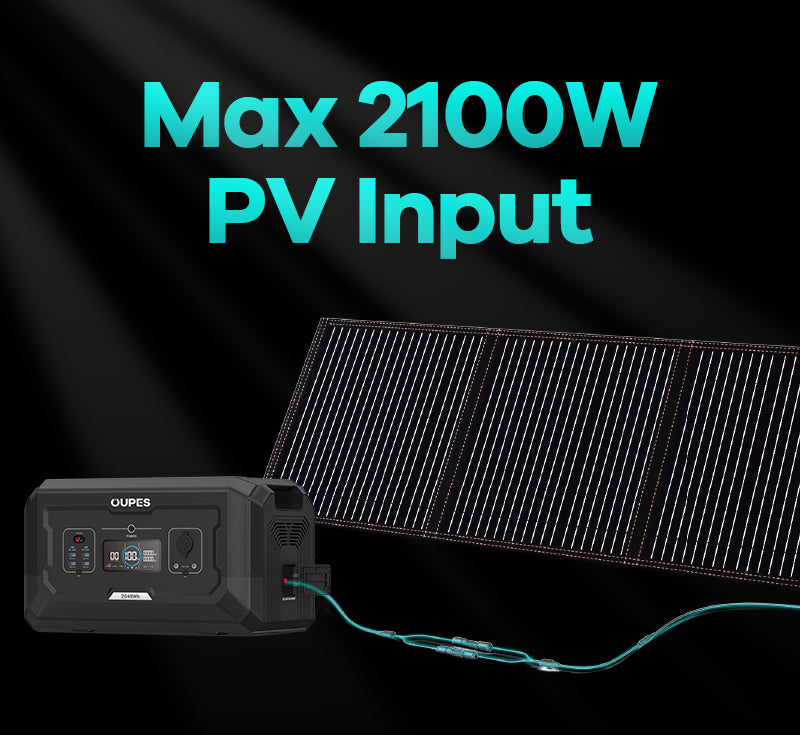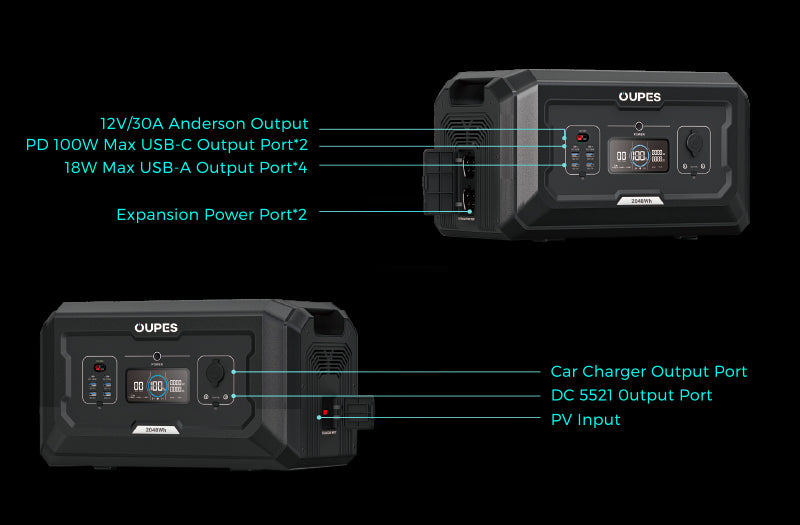 FAQs
How to keep this product when it is not used for a long time?
1. Maintain the battery at a charge level between 60% and 80% of its rated capacity. It is recommended to check and recharge the battery every 3 months to keep it within this range.
2. Store the battery in a dry and cool environment with a temperature range of 0 ℃ to 40 ℃ (32 ℉ to 104 ℉).
3. Ensure the storage area has a humidity level between 0% and 60%.
4. Avoid exposing the battery to corrosive substances, as they can damage the battery's integrity and performance.
5. Keep the battery away from fire hazards and heat sources to prevent potential damage or overheating.
By adhering to these guidelines, you can help preserve the battery's condition and extend its overall lifespan during extended periods of inactivity.
Can I use third party solar panel?
Most of the solar panels on the market are compatible, but it need to check whether the specifications and plug are matched, you can feel free to contact us via email before connecting them. support@oupes.com Actually, we suggest customers to connect OUPES solar panel with OUPES solar generator. There is already a solution provided in the generator and also the third party solar panel. Different companies' solutions may conflict, causing charging not to be done as efficiently as desired although they are universal.
What types of battery does OUPES use?
OUPES uses LiFePO4 battery, LiFePO4 battery is eco-friendly and more stable, the safest battery on the market with no heavy metal elements that are harmful to people.
Are all OUPES Portable Power Stations come with pure-sine wave inverter?
Yes, all Oupes portable power stations use Pure-sine wave inverters.