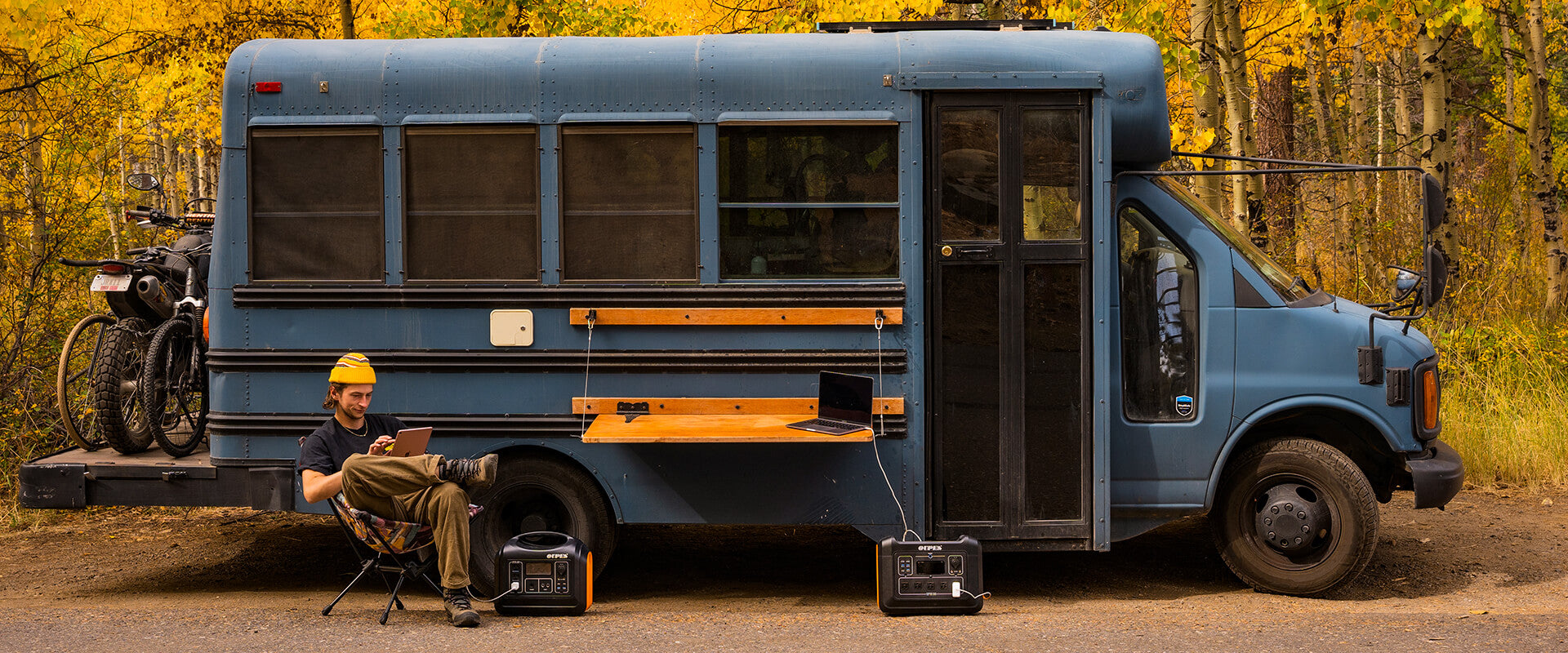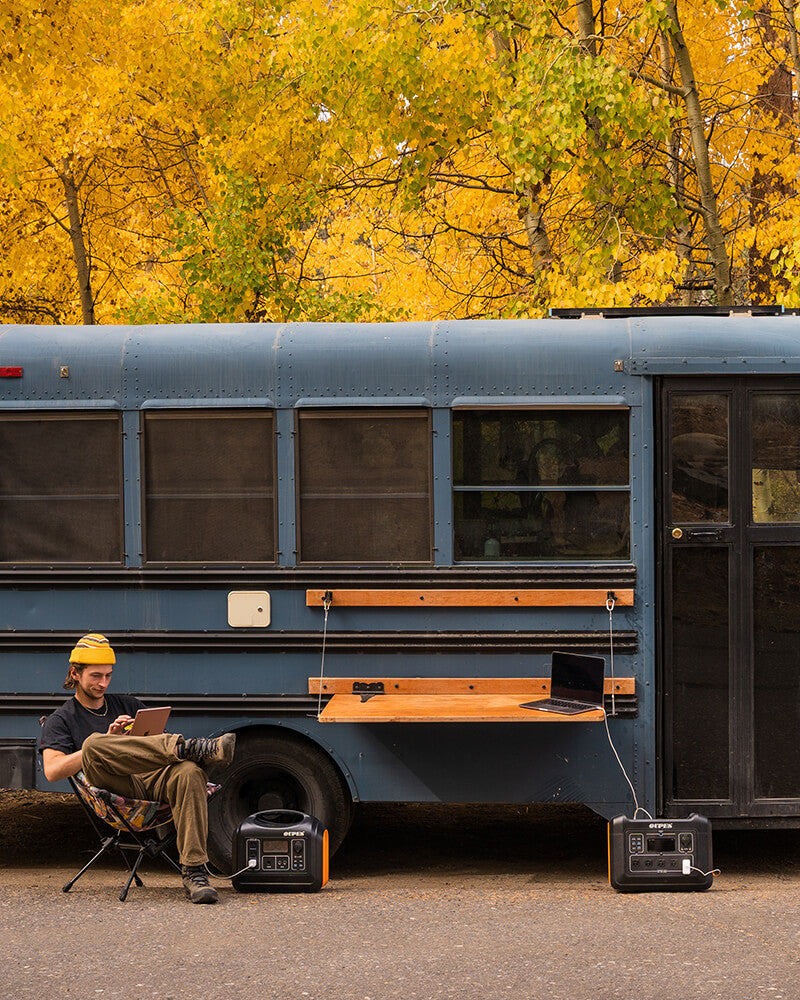 What is Portable Power Station
OUPES Portable Power Station is a rechargeable battery-powered storage system coming in different sizes and power capacities to meet your needs. With multiple outlets like AC, DC, carport and USB, you can charge all your devices like phones, laptops, refrigerators, CPAP, heater and more.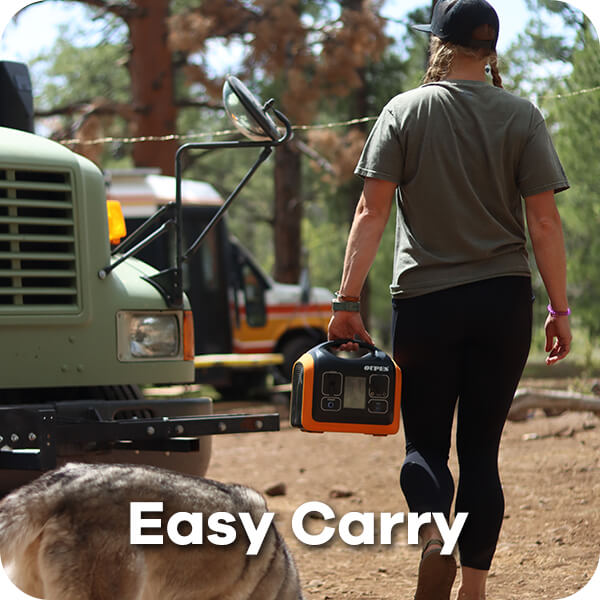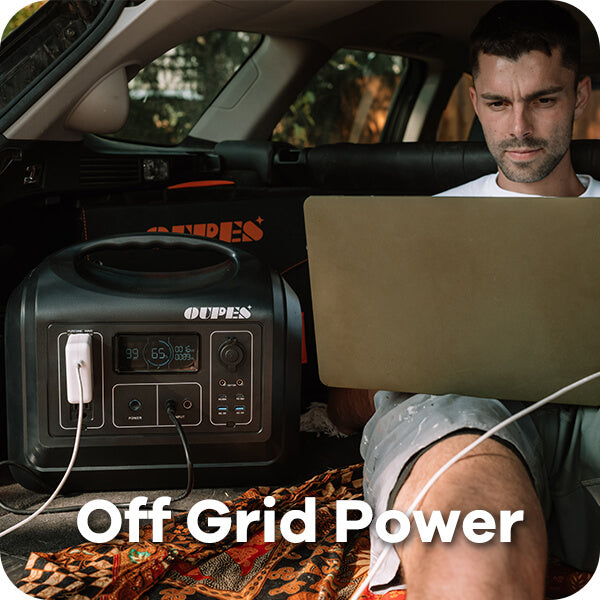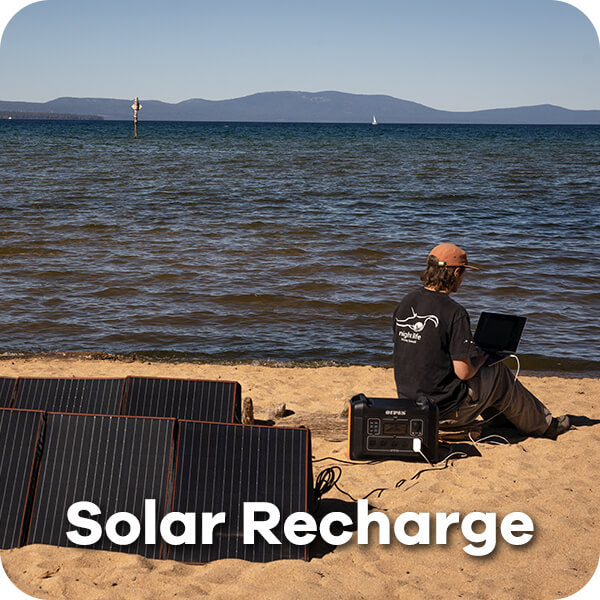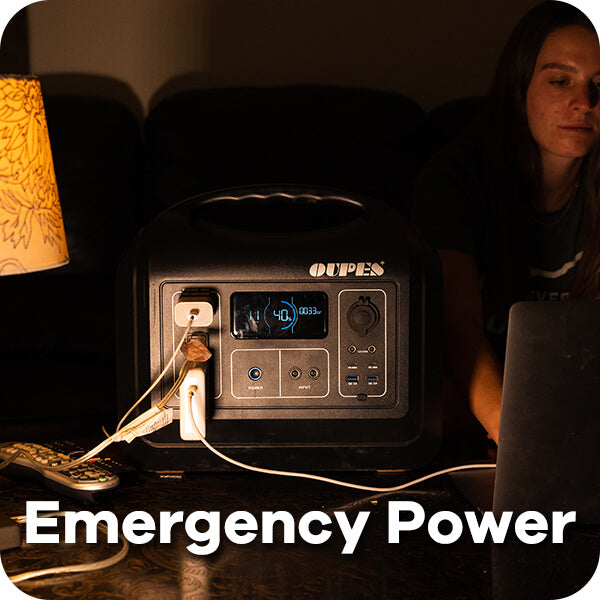 Top Featured Powern Station
Safer. Quieter. Cleaner. Greener.
This quiet, efficient, zero-emission portable power station allows you to enjoy the outdoors, as well as safely use it indoors - all with zero maintenance costs.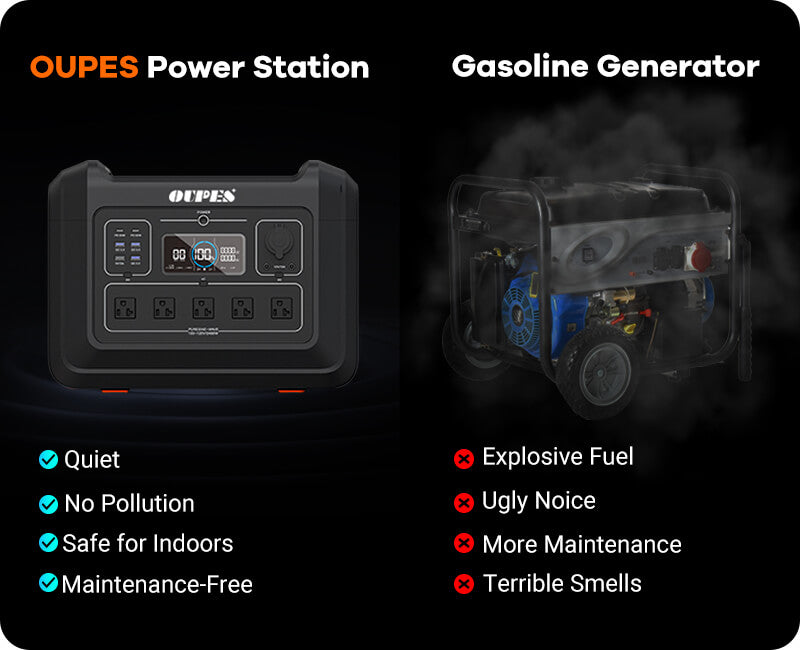 5X Longer Life Span
Powered by premium LFP (LifePO4) batteries. They remain in a healthy state after 2,500+ complete charge cycles compared to the industry's average of 500 cycles.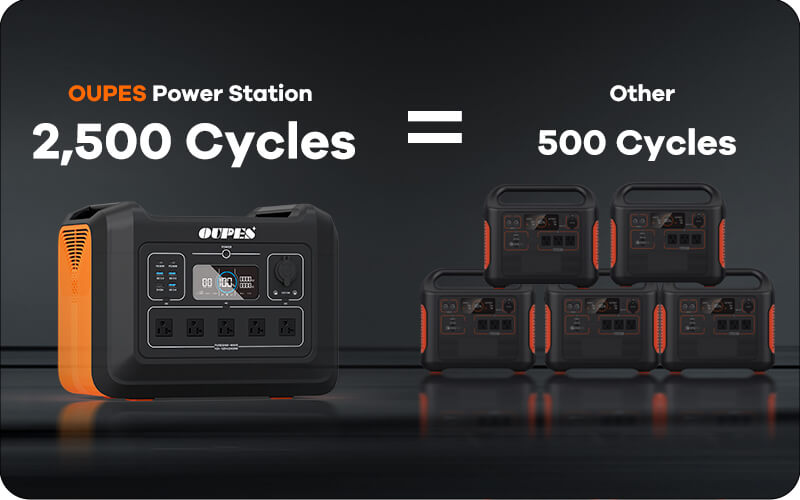 FAQs
The advantages of solar powered generator compared with gasoline generator?
Solar generator is green and pollution-free, low cost, low maintenance, flexible charging for AC/car/solar, silent operation.
What should I look for when buying a portable power station?
When looking for a portable power station, you need to consider a few things:
Specifications. Portable power stations have Watt-hour, Watt, and milliamp-hour ratings. You need to choose a suitable power station according to the power consumption of the electrical appliances used.
Features. Portable power stations include many features that you may or may not want. For example, if you want a USB port included in your unit, you will need to make sure it comes with that feature.
Size & Weight. Portable power stations come in various sizes, though all are going to be small compared to a full-size generator. For example, if you are backpacking, you will want the lightest option available.
Does OUPES portable power station support charging and discharge simultaneously?
Yes. However, in order to protect the cycle life of the battery better, it is not recommended to charge and discharge the battery at the same time.
Can I use a third party solar panel to charge my OUPES power station?
OUPES power stations can be charged with a third-party brand solar panel. You must match the plug size and input voltage of the OUPES Power Station you are trying to charge.
For example, third party solar panels for the OUPES should have the following specs:
1. The voltage must be between 12-30V
2. The plug connection size: Outer diameter 7.9mm, inner diameter 5.5mm, inner needle diameter 0.9mm (empty).
3. Note: We can't, however, recommend other brand products to recharge your OUPES power station. As we can't guarantee the safety and quality of those products or provide after-sale service for them. It is highly recommended that you purchase the matching OUPES solar panel(s) for your OUPES Power Station.
How long can I use my OUPES portable power station to power my devices?
1. First, you need to check out your device's operating power (measured by watts). If it is less than the output power of your OUPES's AC port, it can be supported by the power station.
For example, the OUPES 1200 can run AC devices at 110V that require less than 1200W.
2. Then, you can calculate the charging time with the following formula:
Working time = power station's Watt-Hours * 0.85 / operating power of your device.
Example: Let's assume your device's power consumption is 60W (might be a box fan), and you want to use the OUPES 1200 to run your device.
992Wh*0.85/60w = Roughly 14 hours of working time
Please note the actual power consumption varies based on many factors.
Are the OUPES solar panels waterproof?
Even the IP67 waterproof rated 100W solar panels are not recommended in the rain because water can damage the connection ports.
To maximize the unit's lifespan, please make sure you retrieve the panels when it is raining.
Free Shipping.
US Local 3-5 Days Free Shipping.
Payment Methods.
We Support Paypal, Credit Card and Klarna Payment.
2-Year Warantty.
2 Years Worry-Free Warranty. 7/24 Email Customer Service.