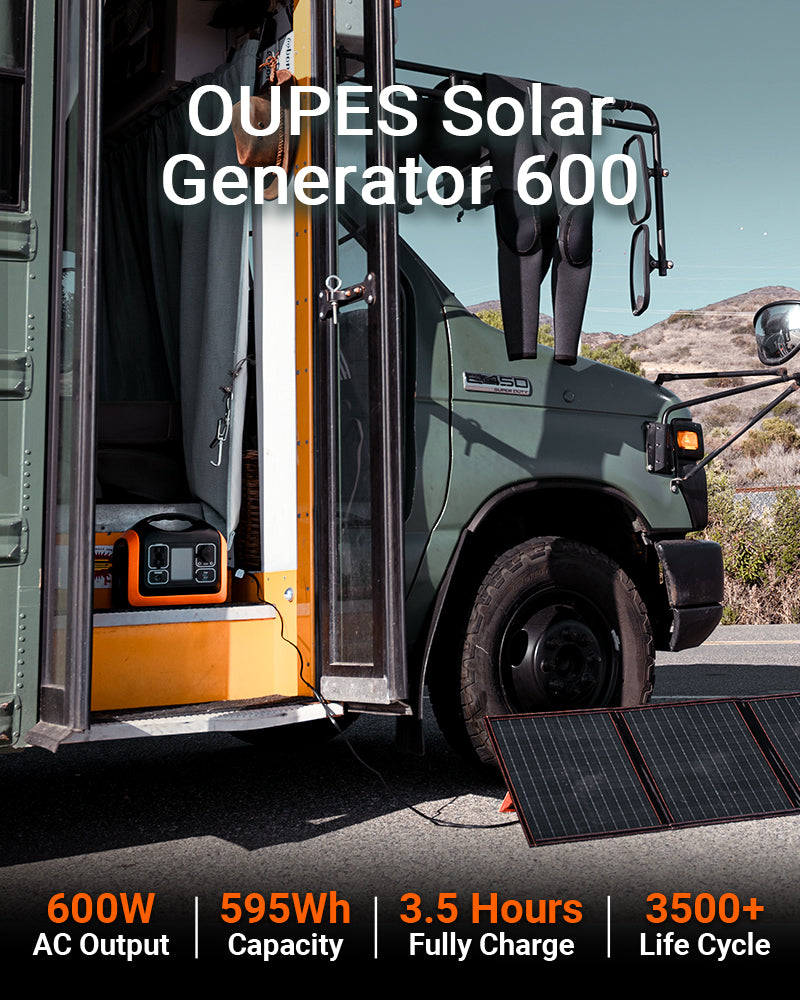 VERSATILE CAMPING POWER
The OUPES 600W Solar Generator is equipped with 8 different port options, including 2* AC outlets (110V, 600W, 1000W Peak), 2*USB-A ports, 1*USB-C port, 2* DC ports, and 1*Car port. Designed for campers or any outdoor enthusiasts, the OUPES 600W Solar Generator can power almost all your essentials on the road.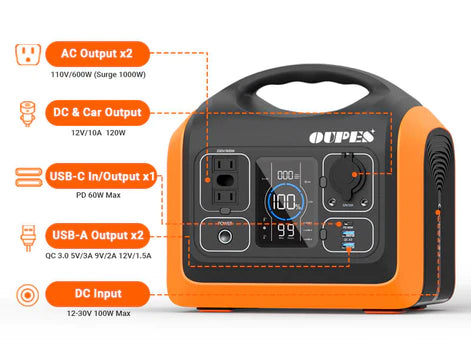 Safety is Always the First Thing
A new generation of LiFePO4 battery offers 3,500+ life cycles and with reliable use for decades (one cycle per day). With the industry-leading BMS, the OUPES 600W can operate efficiently and safely in their daily use.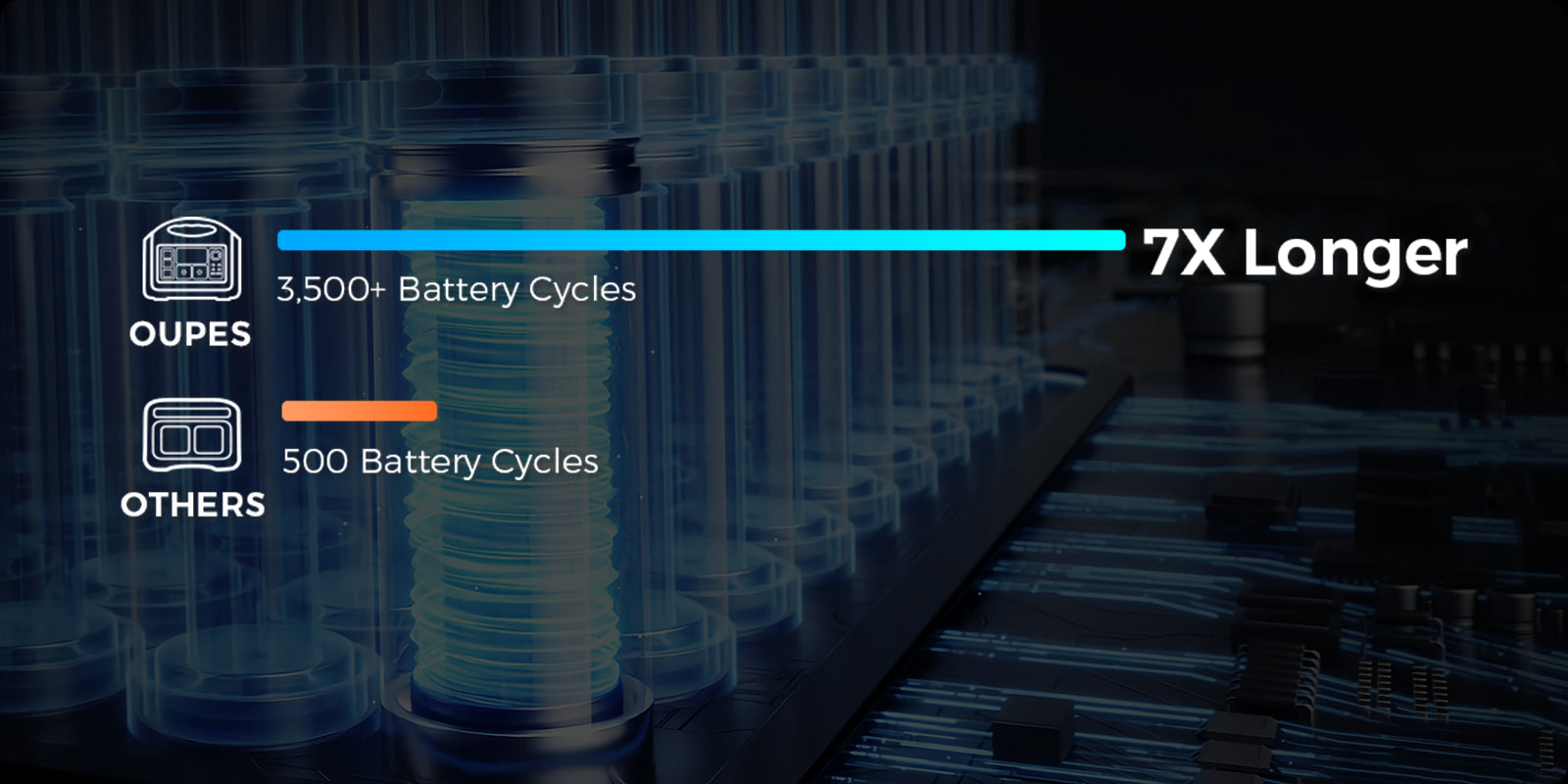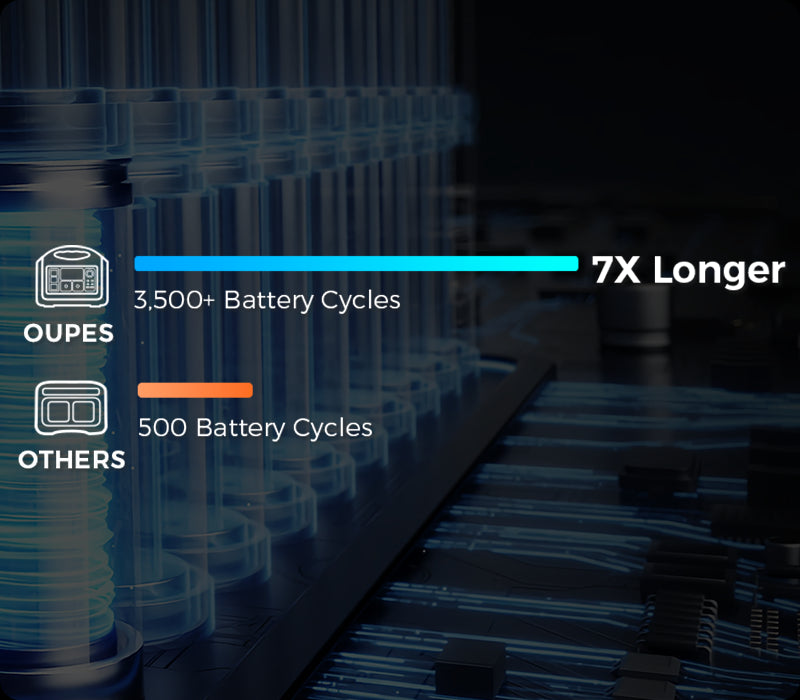 Designed For Life On-the-go
The built-in ergonomic handle design makes it easy to lift and move with just one hand. Only weighs 14 lbs, perfect for your camping and short travel.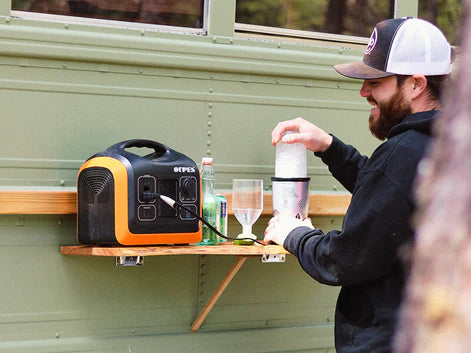 Off-grid Home Power Supply
Devices such as laptops, led lamps, drones, mini fridges and projectors can be powered by the OUPES 600W Solar Generator while you are enjoying your camping trip or other outdoor recreations. It can also be your emergency power backup.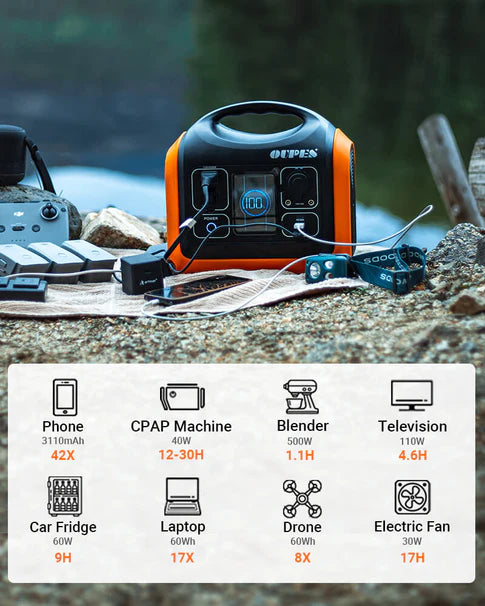 RECHARGING IN 3.5 HOURS
There are 5 ways to recharge your OUPES 600W Solar Generator, which are AC charging, Solar charging, Car and Type C charging, AC and Type C charging. It takes only 3.5 hours to reach 80% of power recharged by a wall outlet and a USB-C outlet at the same time.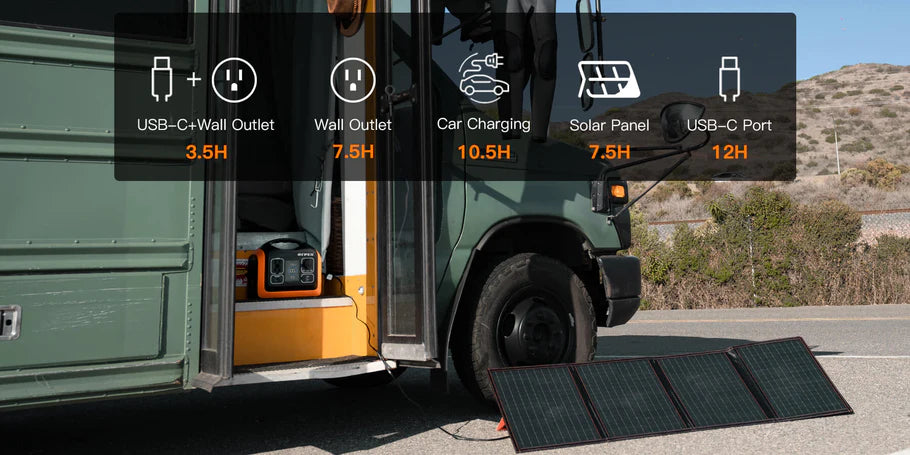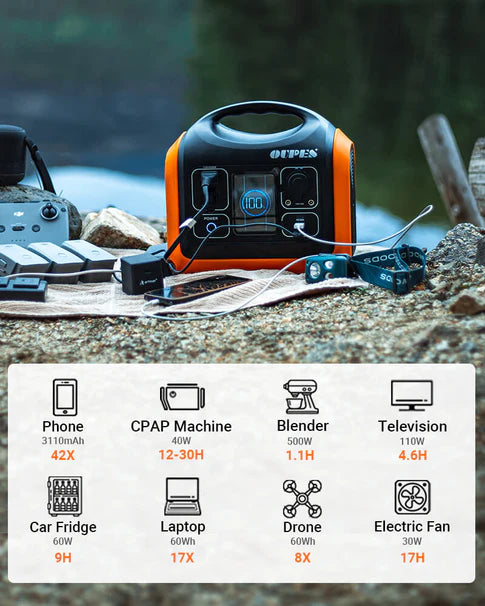 INDUSTRY-LEADING BMS SYSTEM
The BMS battery management system has over-voltage protection, over-current protection, and over-heat protection. It adjusts the charging voltage and speed to suit your device's needs.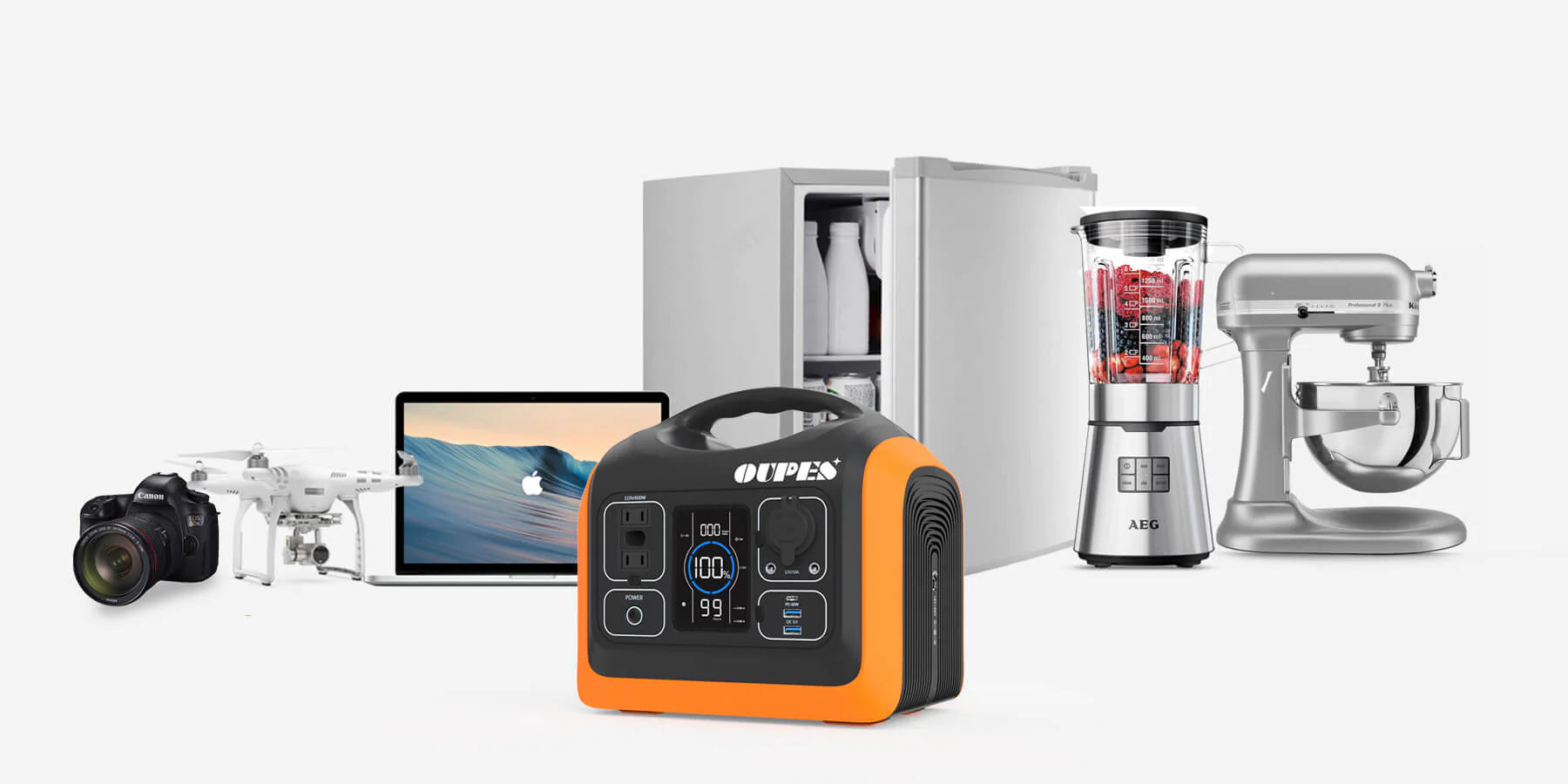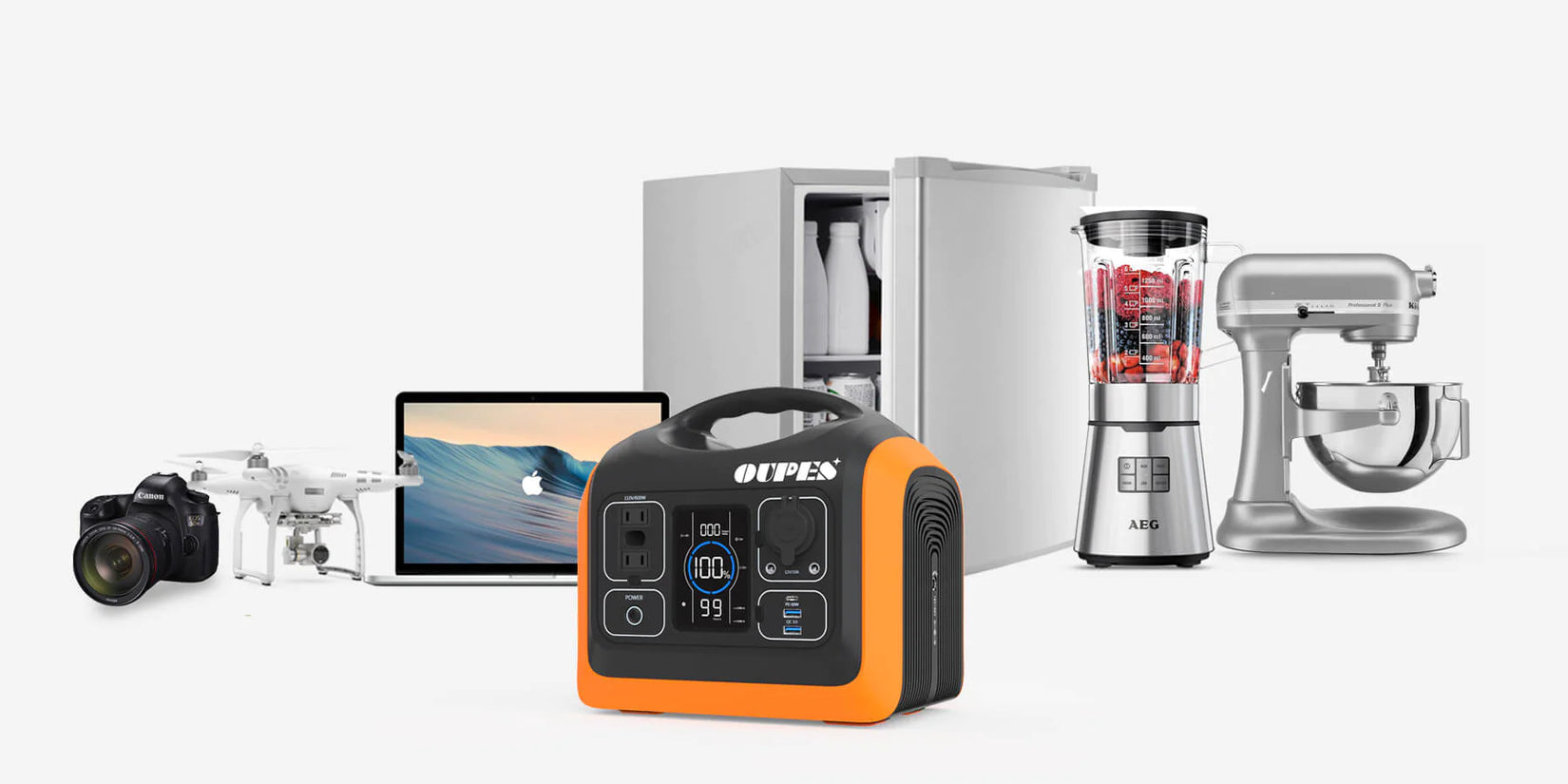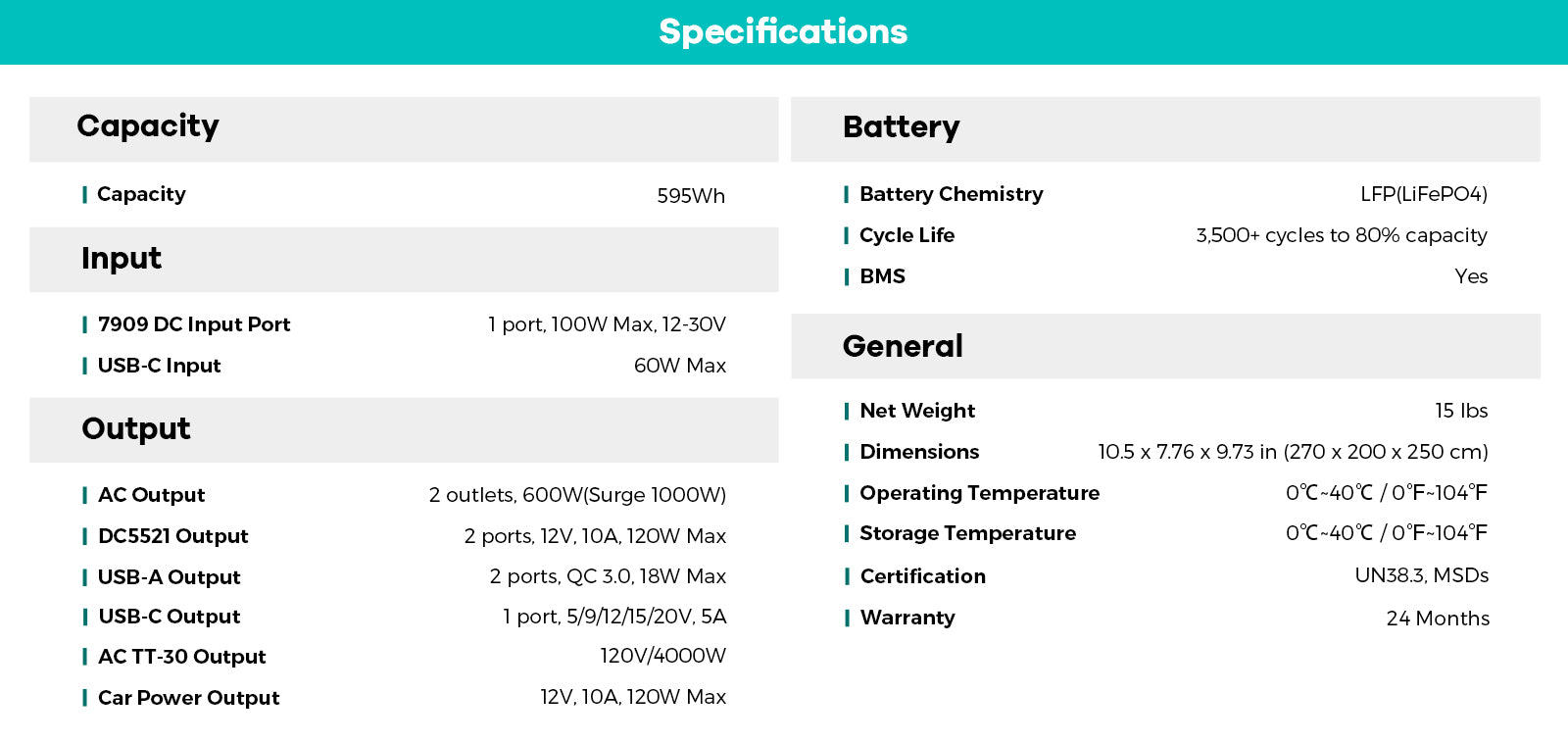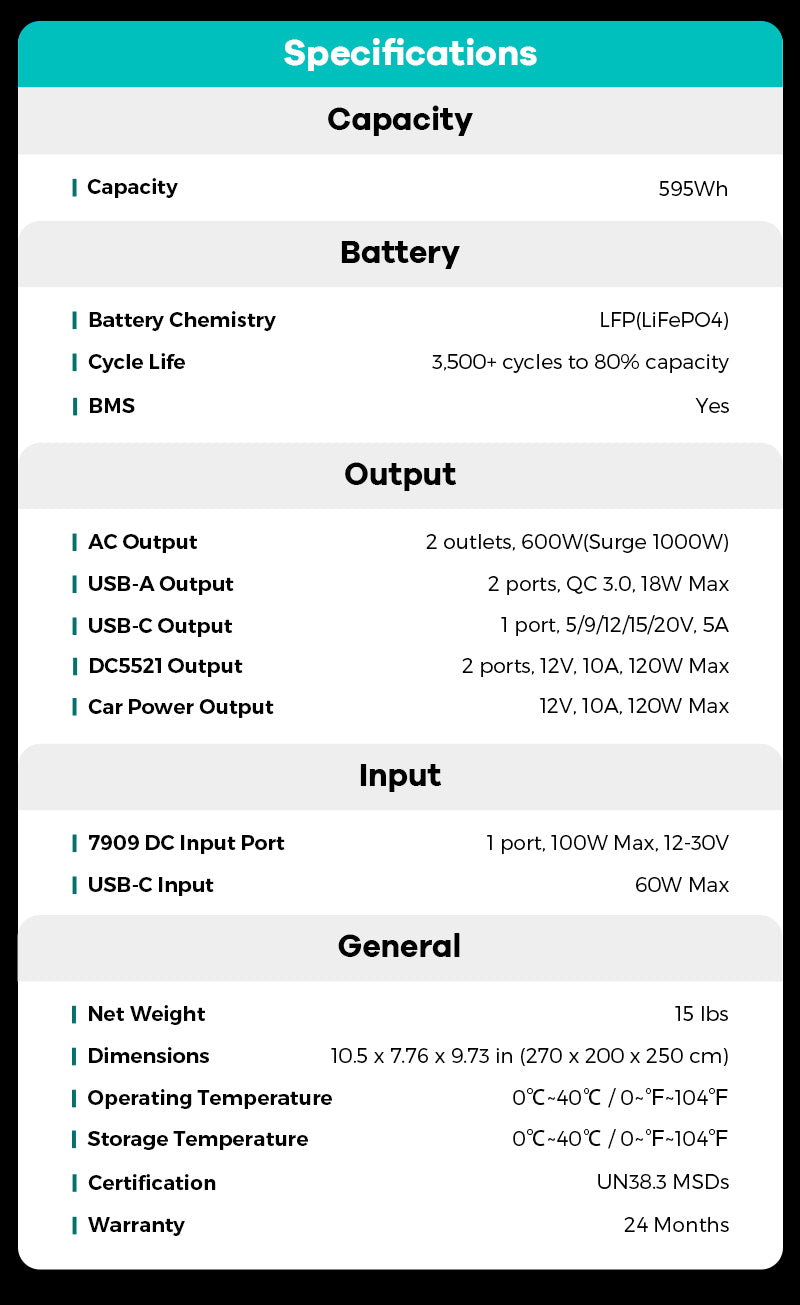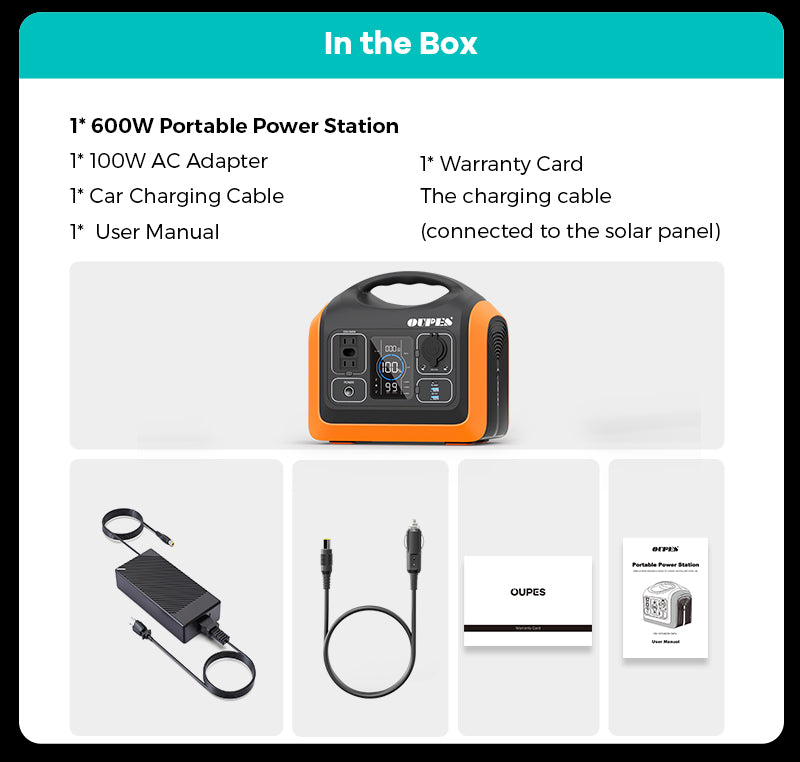 FAQs
How do I maintain my OUPES?
OUPES advises charging regularly and keeping the battery above 20%.
A fully charged battery can last for several months. However, please recharge it every 3 months to keep the battery above 50% if you don't use it.
Please make sure you charge and store your power station within an ambient temperature of 0-40℃ (32-104°F), and charge the product within an ambient temperature of -10-40℃ (14-104°F).
Does OUPES power station support pass-through charging?
Yes, all OUPES portable power station support pass-through charging. But we don't suggest using it this way frequently as it will reduce the battery life.
How much time it takes to use my OUPES portable power station to charge my devices?
It depends.
1. Firstly, you need to check out your device's operating power (measured by watts). If it is less than the output power of your OUPES's AC port, it's supported by the power station. For example, the OUPES 1200 can run AC devices at 110V that require less than 1200W.
2. Then, you need to calculate the charging time with the following
formula: Working time = power station's Watt-Hours * 0.85 / operating power of your device.
Example: Let's assume your device's power consumption is 60W (might be a box fan), and you use the OUPES 1200 to run your device, the charging time should be 992Wh*0.85/60w = 14 hours of working time roughly.
Please note: -The actual power consumption varies based on many actual factors. -To make your OUPES's battery has a longer lifespan, the power station will enter trickle charging mode after it's charged to 90%-95% of the capacity, and the charging speed will drop to about ±40W-50W.
Are all OUPES Portable Power Stations come with pure-sine wave inverter?
Yes, all OUPES portable power stations use Pure-sine wave inverters. Pure sine wave inverters are capable of producing cleaner, smoother, quieter, and more reliable electricity to operate appliances and electronics without interference.
How to choose solar panels?
OUPES has wide compatibility with other brands of solar panels, as long as the combined open rated voltage range is within 12-30V
How do we ship OUPES solar generators?
Due to the different sizes of Power Stations & Solar Panels, we will ship separately if your order has multiple products including portable power stations and solar panels.
Can I use a third party expanded battery?
No, the OUPES series battery can't be expanded with third party battery.